On November 30th this year, Sai Ryunoshin from Okinawa, Japan, put out his 4th video, #Hi 20 Sai Ryunoshin Full part2020. People immediately praised Sai's attractive and carefree movement style and skill displayed alongside creativity. As soon as that video dropped, everyone could see how passionate and dedicated Sai really was to parkour and how much he can contribute to the sport.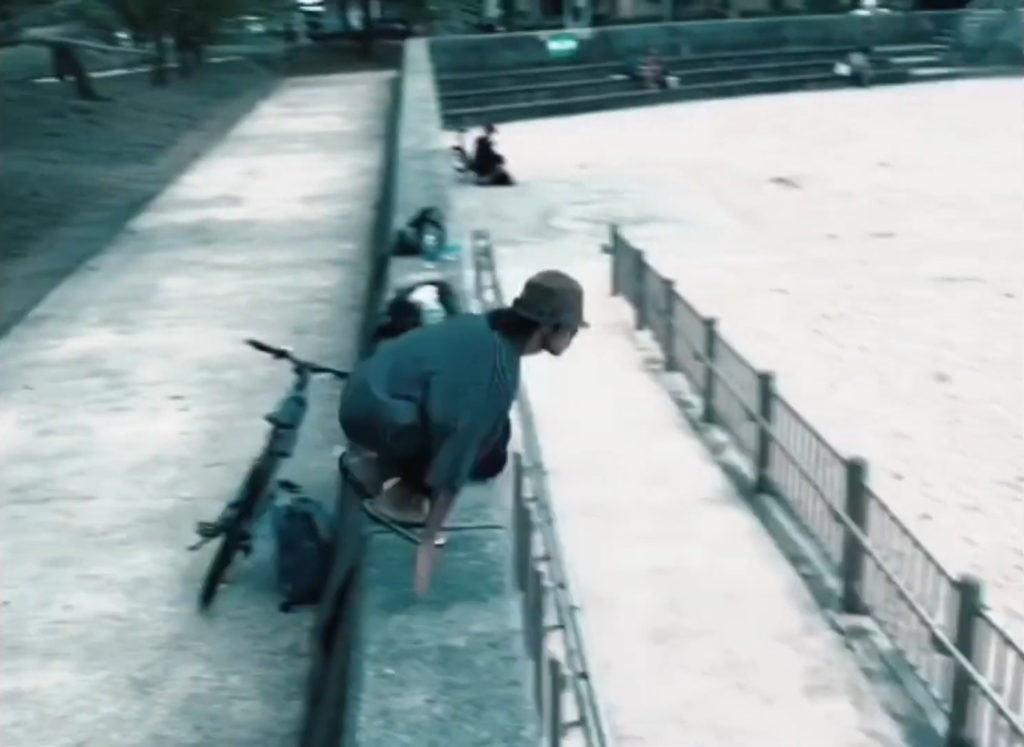 Sai is 18 years old and has been training for four and a half years. When speaking to him, he described his hometown community in Okinawa as a modest group, made up of 17 to 19-year-old students that all train together after school. He says that they tend to keep it pretty low key, but from what can be seen through their videos, it's safe to say that Sai is humble. As it turns out, the mix of people drawn into this group, and their surroundings, form the perfect petri dish to develop style and skill rapidly. The parkour community in Sai's pocket of the world evidently contains some of the most unique and skilled up and coming athletes that the world has seen. Sai has an affinity for dash pres and has fine-tuned them to the point where he appears to float over walls entirely before his feet even connect with the metal railing in front of him. He and his friends tend to train on the beaches and streets near the ocean. Away from the consequence of concrete surfaces, Sai and his friends have the opportunity to develop great aerial awareness, which can then translate into the ability to rotate multiple times out of corks and back fulls. However, with the blessing of soft sand comes the curse of sand-filled shoes and socks that chafe and irritate. To work around this, Sai has been training barefoot on the beachfront, and in some clips, you can even spot him training in sandals.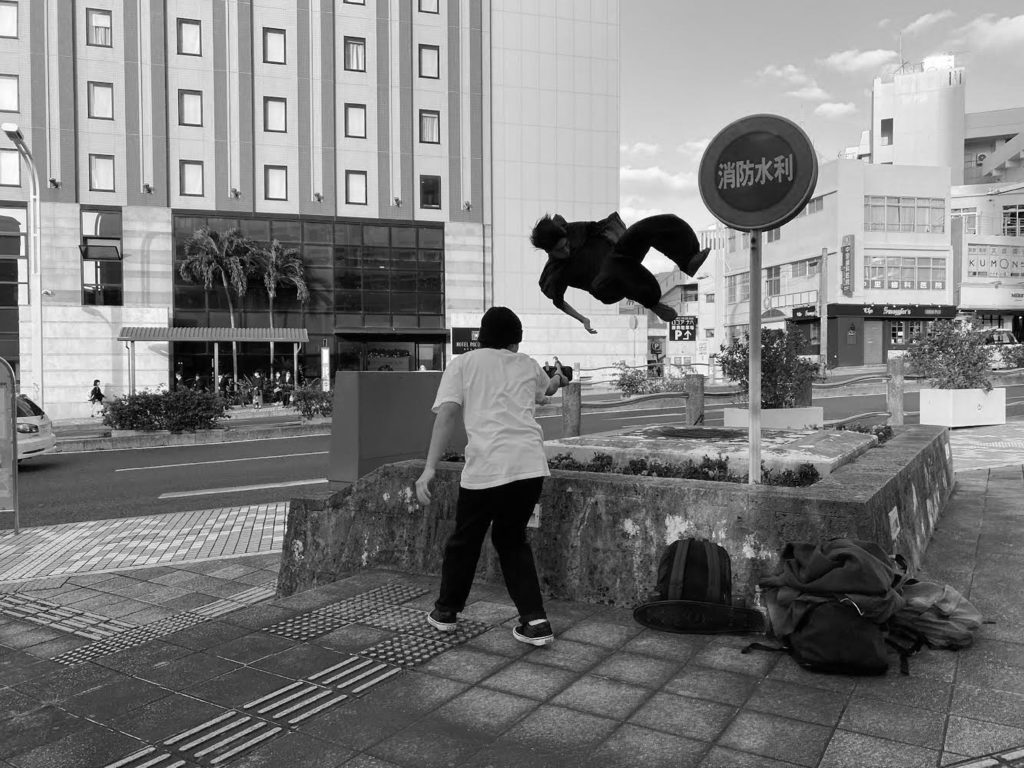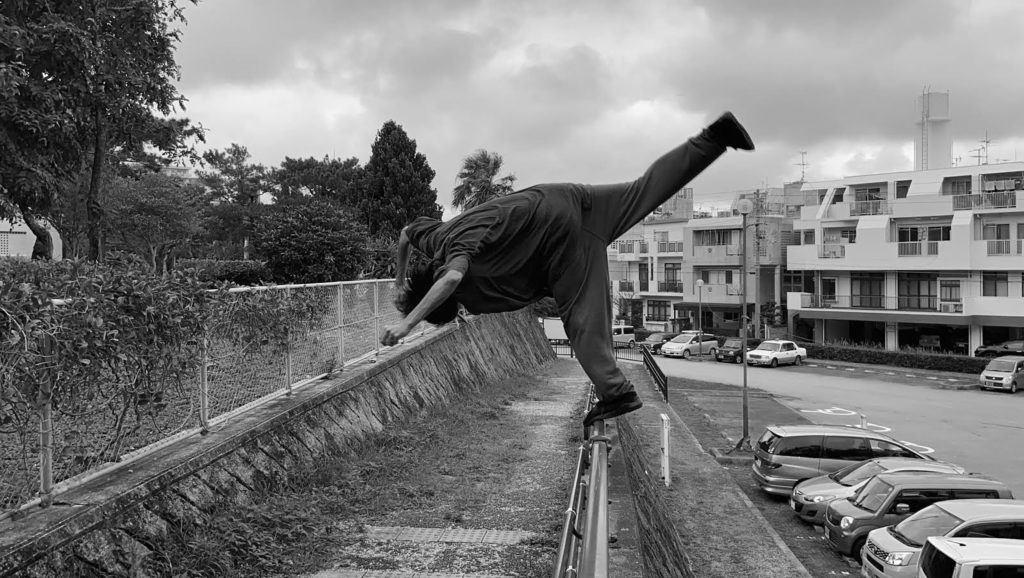 The creativity that flows from Sai's head takes many forms, and playfulness is the driver. He doesn't need the approval of those around him or the online world to determine what he learns or decides to work on a given day. He walks out to the ocean and lets his body flow through whatever funky moves he can come up with based on his environment. This freedom has led him to do things like wear socks over his shoes to slide down rails and staircases, or end lines hanging upside down, arms crossed, staring into the camera. Sometimes it seems as if he is aimlessly throwing himself at a wall until he somehow flows seamlessly through a line that you would never expect. When watching him perform, you can tell that Sai truly understands that parkour is an art form packed with passion and self-expression.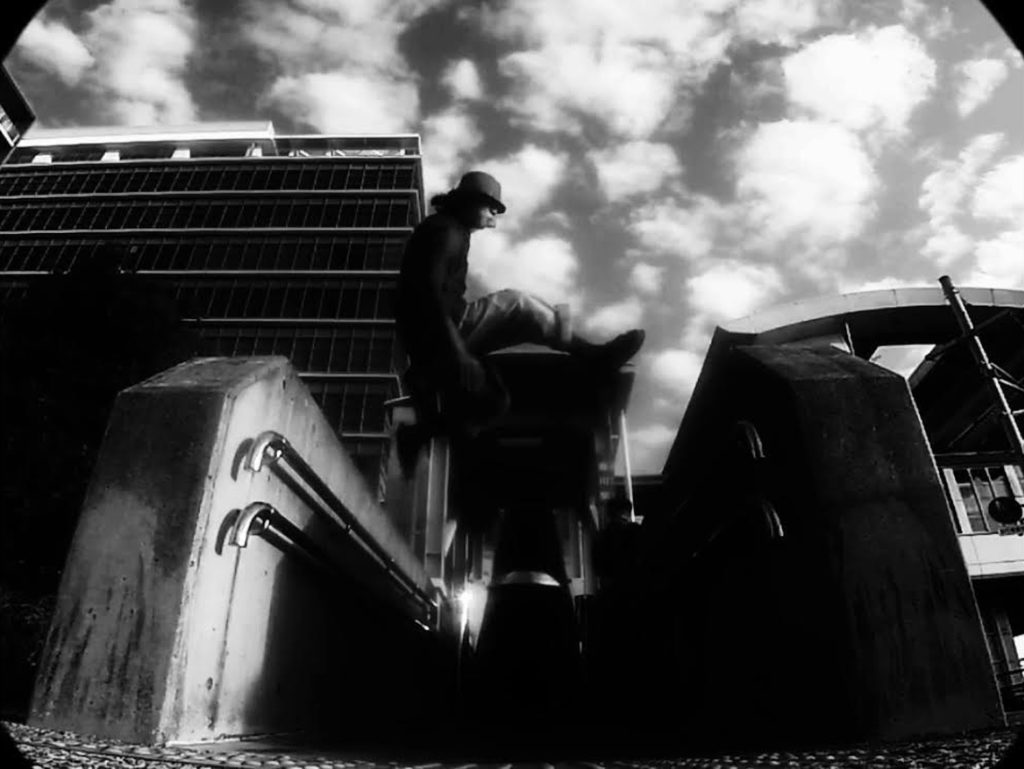 When I asked him about his influences, he tells me that he attributed everything to his father, Tetsuharu, who has been a professional skater for the majority of his life. After he had Sai, he continued to progress his skill in skating. I watched videos from Sai's dad, and I instantly understood how his spontaneous nature and playfulness developed. In his skating, you can see how he comes up with everything on the spot and tailors his way of skating to the weird elements of his environment. And that is what is seen in Sai and his parkour.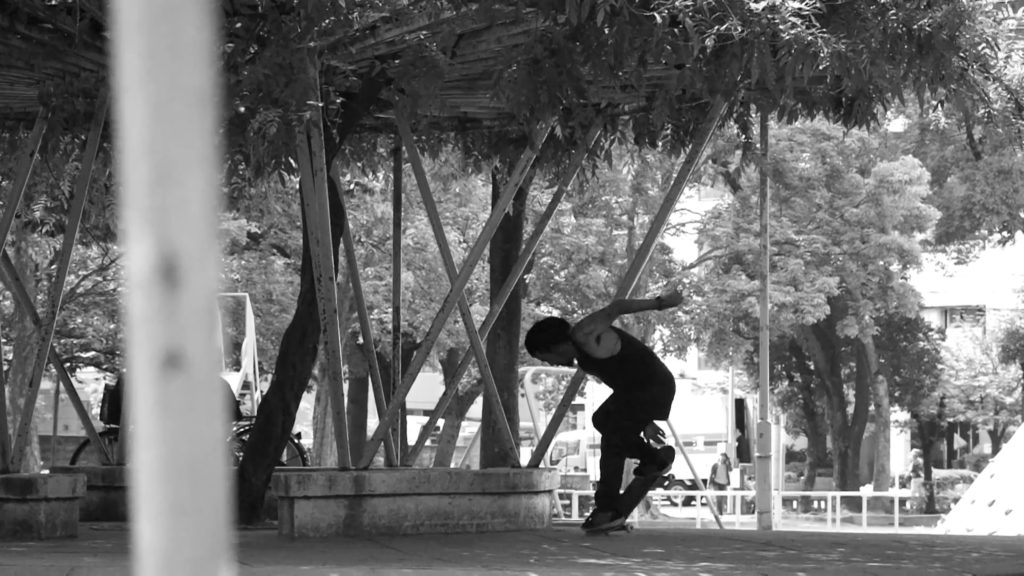 Sai also has a very 70s Japanese fashion sense, and it seems as if every outfit he puts together is expressed through each line he records. He's taken the vintage Japanese style and reshaped it to be baggier and better fit to parkour. We were able to connect through clothes and chat about the second-hand stores we both visit on opposite corners of the world. This goes to show how unique and special everything that Sai steps his toes into is.
He also looks up to Pasha Petkuns and the athletes on Spinboys for inspiration with new and innovative movement. This is very obvious when watching him train. Elements from those athletes become apparent in the high skill level displays of parkour and style that audiences are shown. I can state with confidence that Sai will put Okinawa, Japan on the map and that this is what he intends to do. The community cannot wait to see more from Sai Ryunoshin.
Statements from a few athletes about Sai:
Kelan Ryan (@kelaaannn on Instagram), an athlete and filmmaker from The Motus Projects, stated, "I know where he probably pulls his inspiration from. There is a skater called Gou Miyagi, and they are very, very similar in filming and moving styles—almost like a performance. It's brilliant, and sometimes I sense comedy in the way they structure their lines. They are both very clever."
Elijah Muller (@elijahmuller on Instagram), an athlete from Tryhard Collective in Colorado says, "Sai has been one of my favorite athletes to watch since I found out about him earlier this year! I love how he seems to pull style from breakdancing and skateboarding and apply it into his movement! I can't help but think of the skateboarder Gou Miyagi when I watch Sai's video parts. They have a very similar style that I just can't quite put into words! Can't wait to see where Sai takes his freerunning in the future!"
Jack Dodds (@doddsfilm on Instagram), an athlete and photographer from Plymouth, England, says, "I've watched a bunch of his videos. He has a crazy unique style, from his tricks to how he dresses and styles his videos. His movement feels foreign. I've never seen a lot of the tricks before, or at least in the way he does them."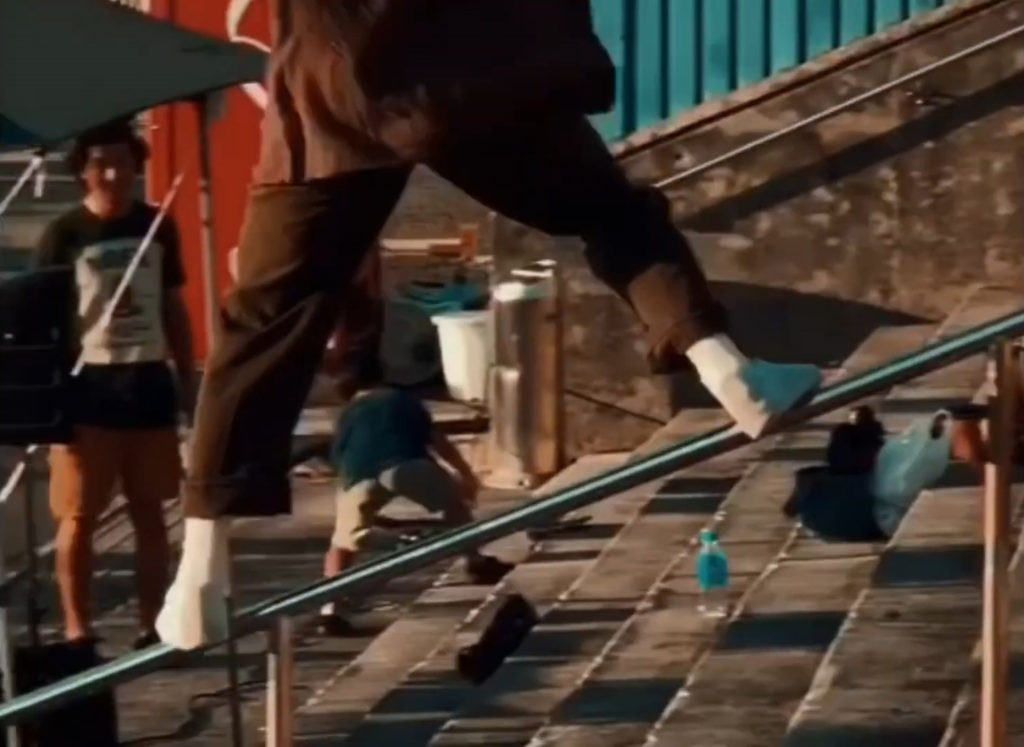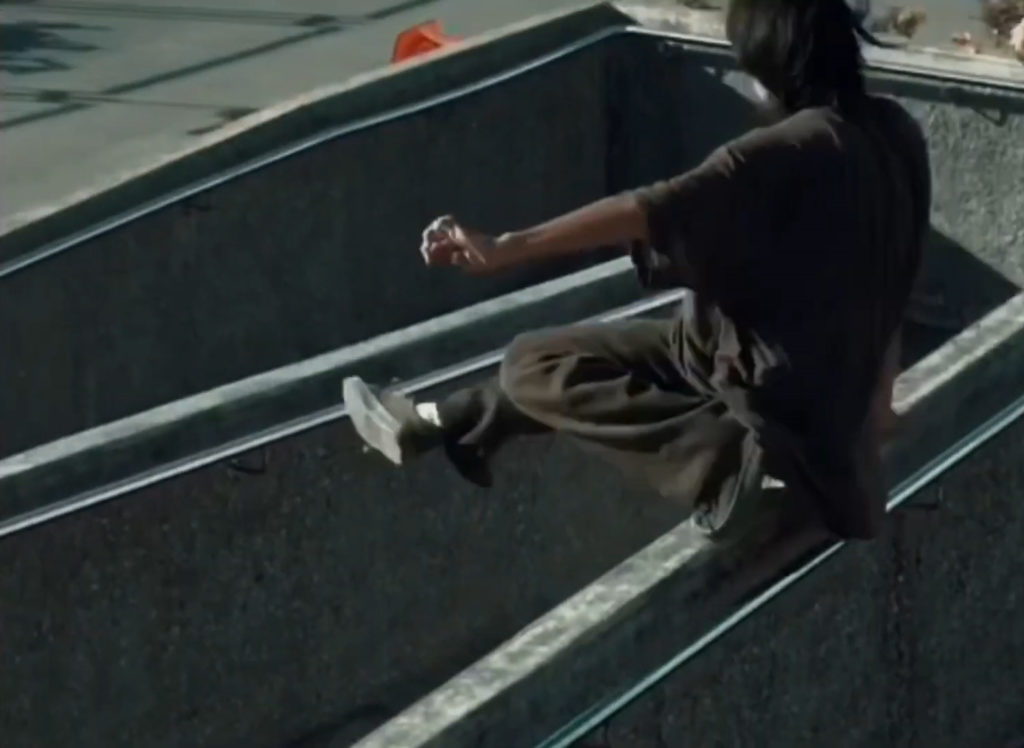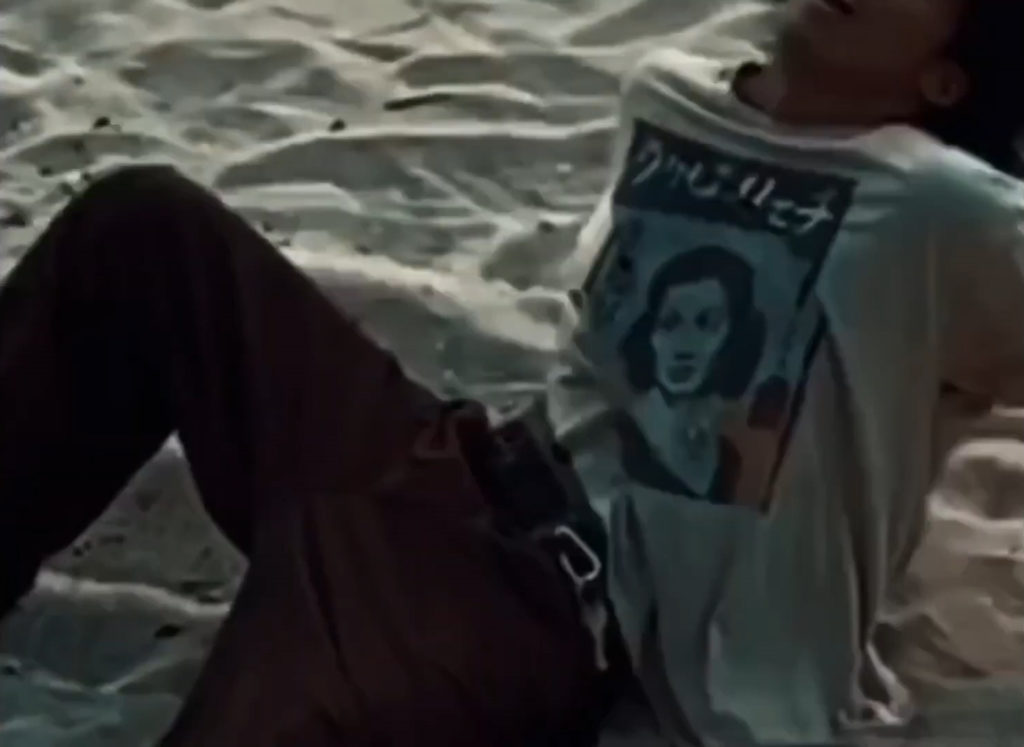 Story by Myles Ross.
Featuring Sai Ryunoshin.