It was 12:34 AM and I had just boarded the bus to Cleveland. Ah, yes, Greyhound; my second home. Why did I decide to take the earliest bus into Cleveland when my flight to Mexico doesn't leave until 12:55 PM? Adventure, of course. I would be arriving around 2:30 AM and had almost eight hours to kill before heading to the airport.
The plan was to get there, find a solid climbing mission and sleep on top of a building until sunrise before heading off to meet Andrew Foster, but upon arriving, that was clearly no longer an option as it was brutally cold. I was not at all prepared for this as my bag definitely screamed, "Hola, Mexico." So what was the plan now? Well, I decided I was going to sleep in this shit hole of a bus station until morning.
6:00 AM had rolled around, and the night had been terrible. If you haven't tried sleeping in a Greyhound, you should, it's my favorite. You have all the comforts of home including your super greasy, cardboard-like french fries, strange people standing over you asking you things while you attempt to sleep, weird smells, and more drama than Adam Dunlap domain squatting on well-known practitioners names. I pretty much had to call it quits. I had another two hours before I met with Andrew, so I decided to walk to the nearest Starbucks, as it is the only thing open at this hour, and wait. Starbucks food and Facebook, how adventurous. All I really wanted that morning was an adventure.
Just as I thought nothing exciting would occur, Andrew Foster and I found ourselves walking, running, and flipping across the frozen tundra that was lake Erie. Because of the month full of negative degree days and nights that Ohio experienced, the great lake had been transformed into what seemed like a beautiful carbon copy of the Antarctic.

Seeing the city of Cleveland shrouded in mist and surrounded by a never-ending frozen wonderland was one of the most beautiful things I have ever experienced. That said, I think the experience outweighed the risks of falling through the ice and dying in frozen waters. Yep.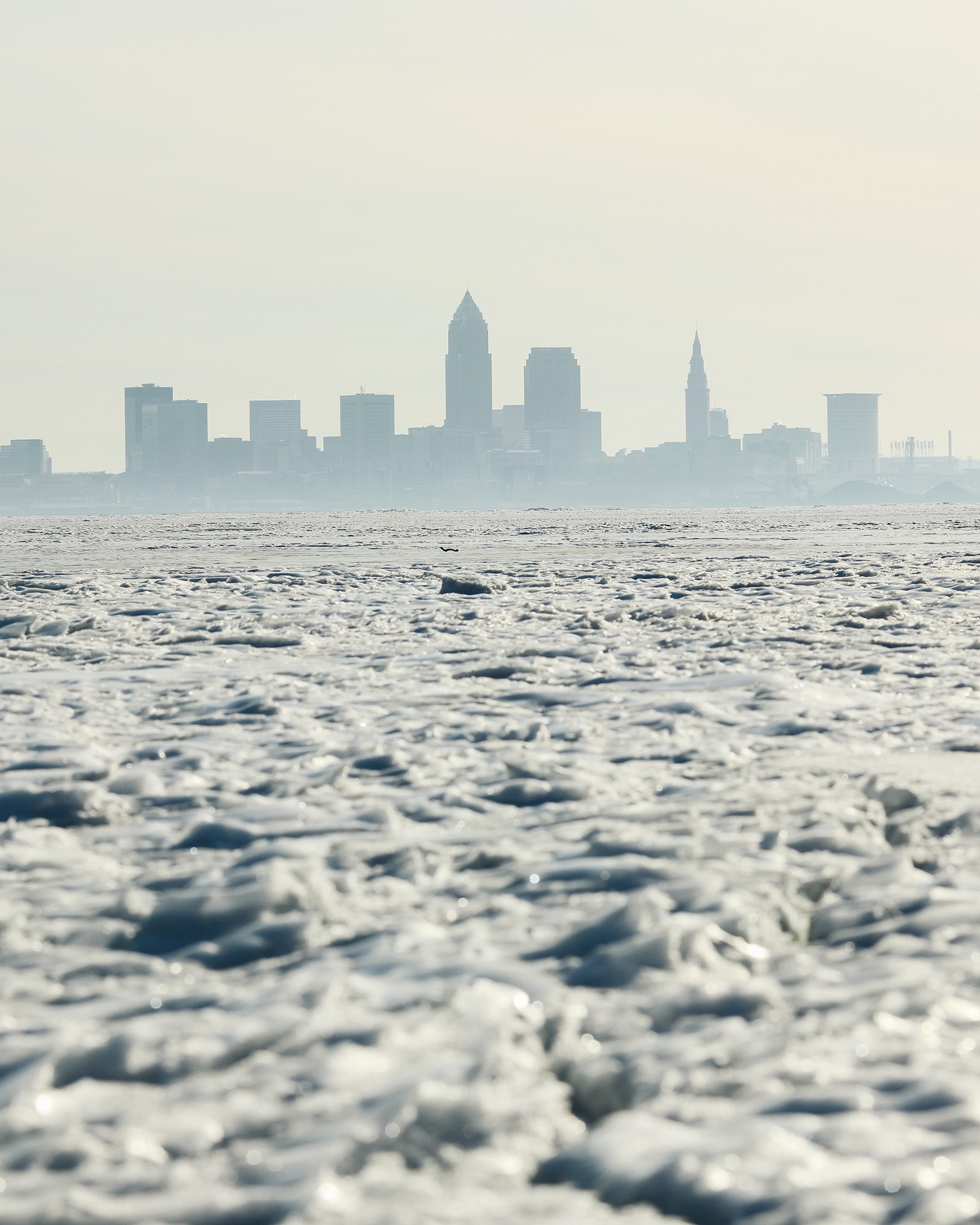 We nervously proceeded down to the frozen waters, taking baby steps onto the edge of the lake. I had some prior experience being on frozen waters but to nothing of this magnitude. Those baby steps led us a damn good way away from the shoreline and eventually out in the direction of the city. I knew our time was running short, and I would soon need to be at the airport, but I was absolutely mesmerized by my surroundings and fully immersed in the experience to the point that I had mentally committed to walking the whole way back to Cleveland across the lake, even though I knew this would not be possible given the current circumstances.
Reality hit me, and my walk towards the city came to an abrupt end when I had almost fallen through a thinning patch of ice exposing the opening water. My only thought: nope. Andrew convinced me to back tuck out on the ice before walking back. Want to know the best part? I only took three steps away from the thinning ice, and when I landed, I was inches away from going into the freezing waters. With the thought of becoming a popsicle, I ran away terrified.
If this experience has taught me anything, it's that you become open to the most beautiful experiences once you stop searching for them. Oh, and that standing on top of deep, ice-covered lakes is terrifying and Greyhound bus stations will forever be the worst.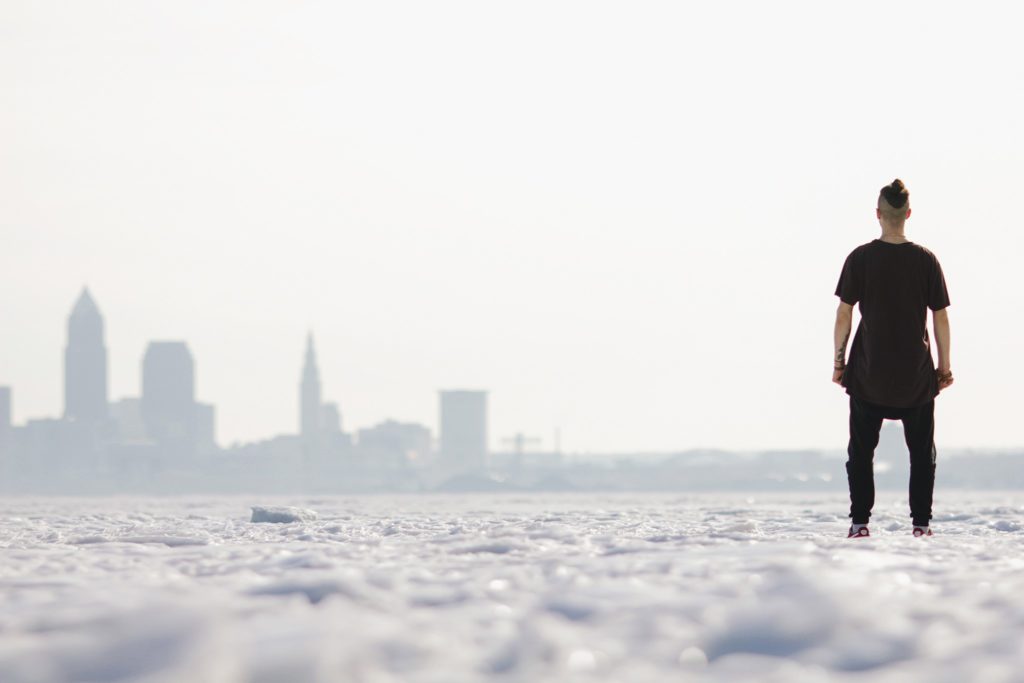 Photography © Andrew Obenreder
Follow Andrew Obenreder on YouTube, Instagram, Twitter, and his website.
Want more? Subscribe to help us create more stories like this one and to make sure that we're able to continue creating the content you love.