Parkour Strength Training by Ryan Ford and Ben Musholt is a simple, yet comprehensive guide for those interested in furthering the development of their bodies for movement.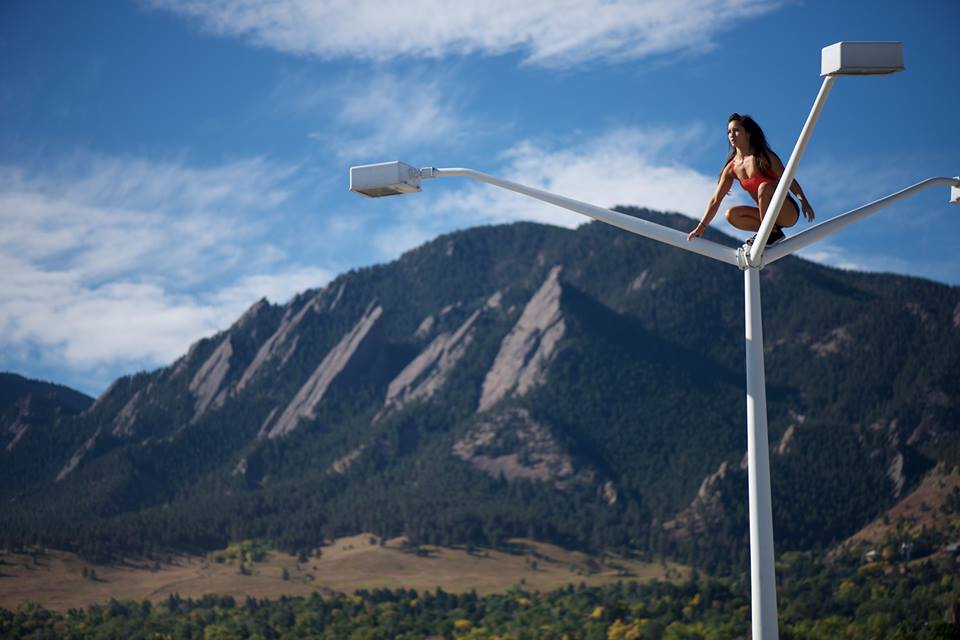 Entirely judging a book by its cover, I wasn't sold at first glance. As an artist, I have a very particular eye, and the cover just really didn't do it for me. It has this very old-school parkour feel reminiscent of the early 2000s, which makes sense being that Ryan is an OT. On top of that, I was hoping for a slightly higher quality print, and the lack of color within the book left the demonstrative photographs feeling dimensionless. But don't let looks deceive you. Despite that, they are shot and organized in a fashion that is unbelievably easy to follow.
While I may not have enjoyed the design as a whole, one element did catch my attention: The cover photograph featuring a female practitioner. In a male-dominated practice, it's both refreshing and inspiring to see a woman in a position of power. Equality has been a huge topic in our sports recent history, and decisions like these are big first steps in balancing the male to female ratio within parkour.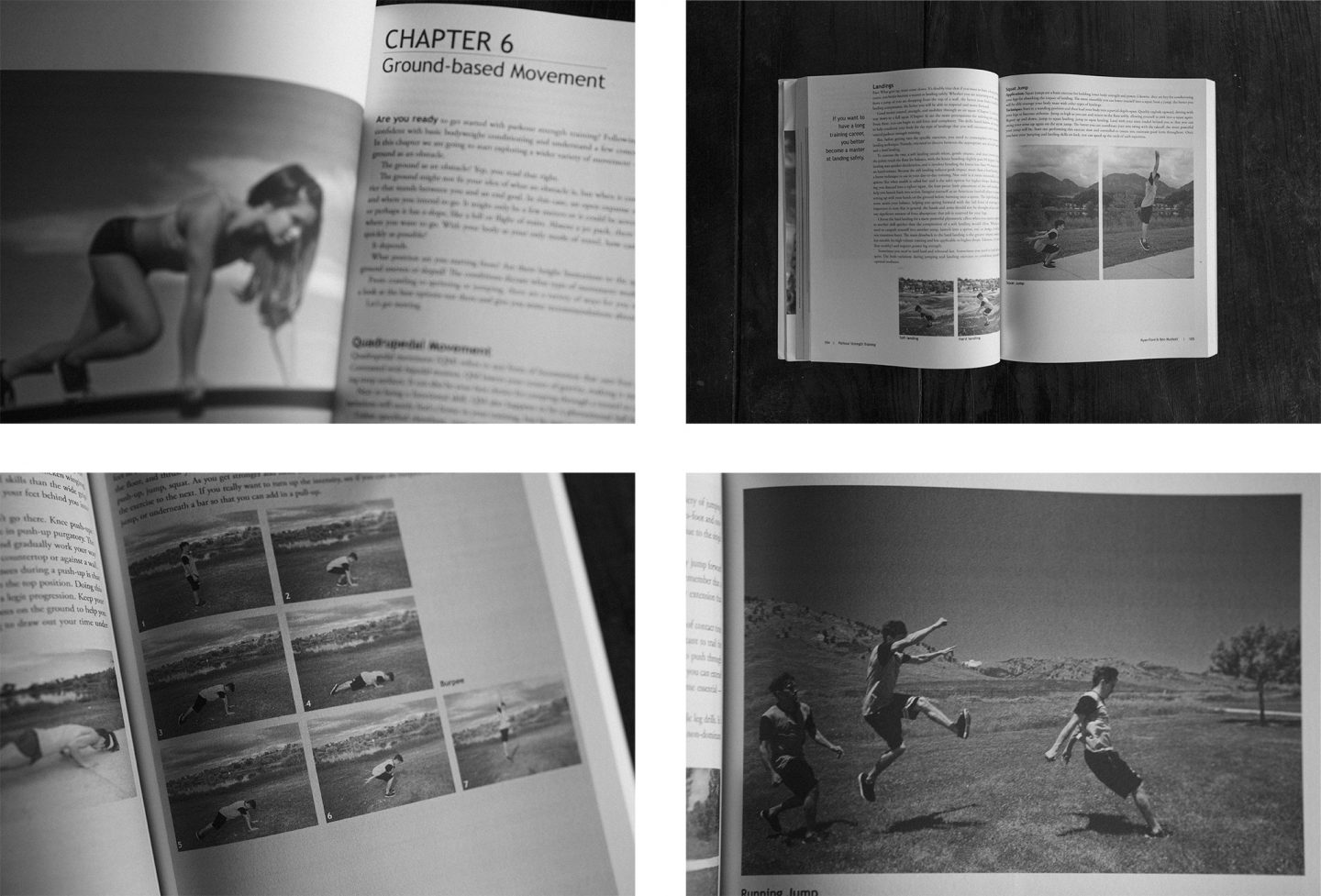 The Preface is what fortunately pulled me in, as I always enjoy a good story, and getting to know the characters is an important process. Ben explains how he met Ryan by mistake at the 2012 Parkour Summit in Seattle, Washington, and from there they stayed in contact and began working on this project together. In addition to the anecdote, knowing the breadth of Ryan's strength training knowledge from experience certainly played a role in my inability to put the book down.

The book details 145 movement exercises and variations for strength and mobility training, breakdowns of movement based concepts and games, time trials, power drills for competitors, a look into weight lifting, but more importantly, how to put it all together and design an effective strength training program (which I almost missed out on). The book guides the reader through an assortment of logical progressions for each movement, which is something I see many struggle with. Some subjects are covered too quickly (ex: body mechanics) and in not enough detail to be functional. Because of this, the book seems more like an on-the-go resource, but still, the majority of the material is covered thoroughly and in a way that no other parkour guide has in the past, and the shorthanded material doesn't detract from the book's overall usefulness. After all, this is supposed to be about parkour conditioning, and there are whole books that exist on topics such as body mechanics. While many of the resources in this book can be found through Ryan's tutorials on YouTube, this book is a comprehensive, well-curated resource of those materials and much, much more.
After reading through the majority of the book I felt it was lacking a huge component – programming. Although what had already been presented was incredibly detailed, I felt it was missing what would pull it all together. I was disappointed by the lack of a programming section until I decided to search through the Index: Page 207. Although the book doesn't delve deep into the idea of programming, it does provide a very functional introduction, a look into programming methods and how to build your own training plan, which is everything you need to get started.
This is personally my favorite part of the book. Programming is an unbelievably relevant topic for the parkour community today, as strength and mobility training is often neglected, and often because people don't see the progress they would like. Programming helps. Although the knowledge is readily available on the internet and within other books, having something parkour-related really does open the possibilities for the advance of programmed training within parkour.
While most of what you can take from this book is bodyweight and can be applied almost anywhere, the book does delve into weight lifting and gymnastics rings, which clearly aren't provided with the purchase of the book. And while this book may not help you to become the next Dylan Baker, Brandon Douglass or Amos Rendao (you may want to just go to APEX to learn from them instead), it will help direct you on the path to becoming a stronger, more capable athlete.
If you're looking for the knowledge to help you overcome obstacles in your strength development for parkour, to kick-ass in obstacle courses, or finally learn to do the proper climb-up that everyone bitches at you about and take your movement to new heights, Parkour Strength Training should be your next read.

Buy Parkour Strength Training on Amazon.
Want more? Subscribe to help us create more stories like this one and to make sure that we're able to continue creating the content you love.