I was recently invited to attend the Reunion of Traceuses in Toluca, Mexico by one of the organizers, Skaylet 'Sky' SaLinnaz, and was excited to do so as I've always held the Mexican women's community in the highest regard. They've always seemed to be one of the largest, most established and supportive women's communities within the global scene, and while this may be the case, their event differed from any other national women's event in the largest way: men were invited.
"I had an idea in mind," Sky tells us, "to do something for the female community. Not talk in their stead, but to do something for them."
When I heard that men were allowed to attend a women's event, let alone within one of the largest regional communities, I was confused and intrigued. I figured it had something to do with the equality that most within the parkour community hold but I wouldn't know until I arrived and experienced first hand.
The event, which was well-composed and orderly, transitioned smoothly between the workshops and jamming. When the men were training in a space that was soon to be needed for a workshop or other activity, they did their last jumps and moved on, giving the women priority to the use the space. Outside of the workshops, everyone was united. There was no segregation of sexes but only humans enjoying the companionship of others.
Even being immersed within the event, I couldn't understand any other logical reason for the attendance of men other than equality. So why?
Mexico suffers from an extremely masculine culture. Women are raised with the notion that they are in need of additional protection or aren't capable of protecting themselves. Many young women are not allowed or encouraged to go places without the protection of a brother, friend or lover. This leaves many women unable to travel alone, and in this case, unable to attend this event.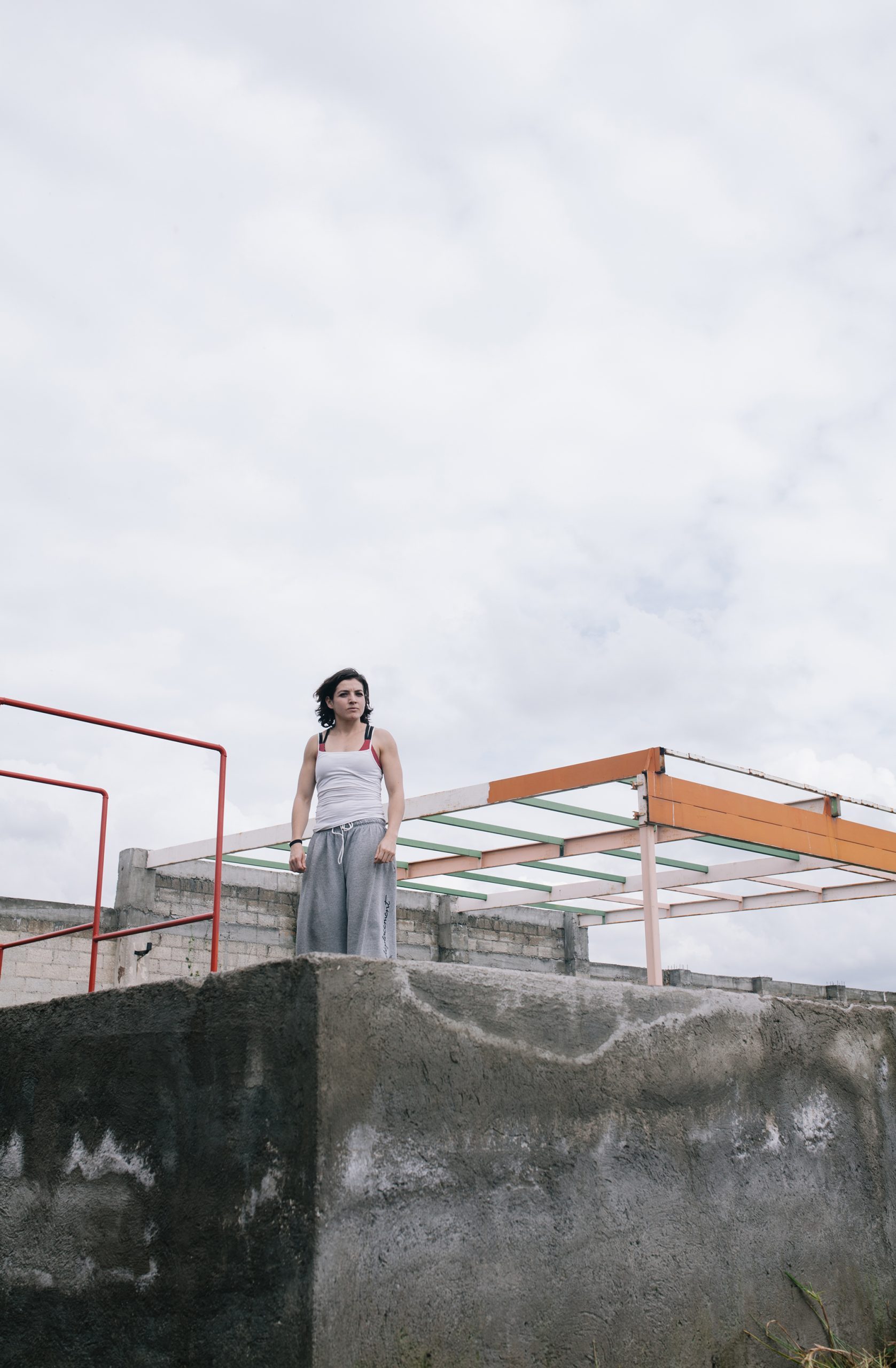 In turn, the organizers decided they had no other choice than to utilize this masculine-driven society as a marketing tool to reach a broader audience. Men were permitted to attend so long as they came with at least one female practitioner. The outcome: a 1:1 ratio of women to men with the most women the event has ever seen.

What I thought was a gracious gesture of equality ended up being culturally-driven inequality used to the benefit of women striving to be equals. Who knows how long undoing centuries of oppression will take, but these women are on the right track. Bringing more women together into a positive environment seems like the first logical step. Then what? How does one change the mind of an entire culture?
"Trying to change one's way of thinking is impossible," event organizer Sky says, "but creating new positive thoughts without altering their foundations is quite feasible." She thinks that "The voices of all womankind could be heard if they tried to speak," but she also believes that "this is a country of ignorance. "We don't do anything of the sort," Sky says, "We just walk along the path of least resistance without thinking that there are other ways to get to where we want to go—or we can also simply stop walking."
I'm excited to see the event grow and progress over the years, and in turn, help change the way that women are perceived and treated within Mexico's society, even if only within a small circle. It's exciting to see this kind of progress stemming from something as small as a parkour event, and while it's going to take the efforts of many to change the beliefs and practices of an entire culture, it all starts with someone somewhere; and unlike the women's jams, this event will need to have men included.
Follow Andrew Obenreder on Instagram and Twitter.
Want more? Subscribe to help us create more stories like this one and to make sure that we're able to continue creating the content you love.