Controversy has arisen within the parkour community after Pasha Petkuns released a collaborative Instagram post with successful adult-entertainer and porn actress, Ashley Mathews, better known as Riley Reid.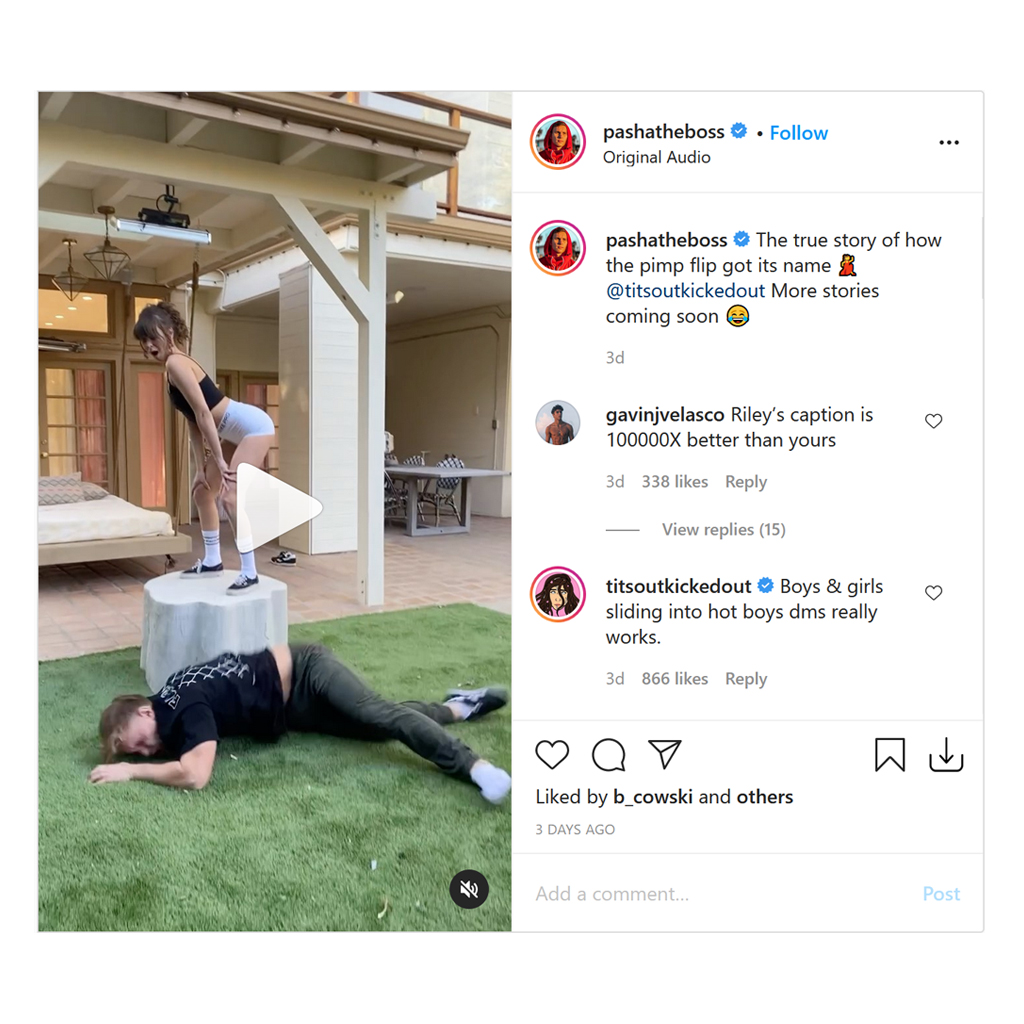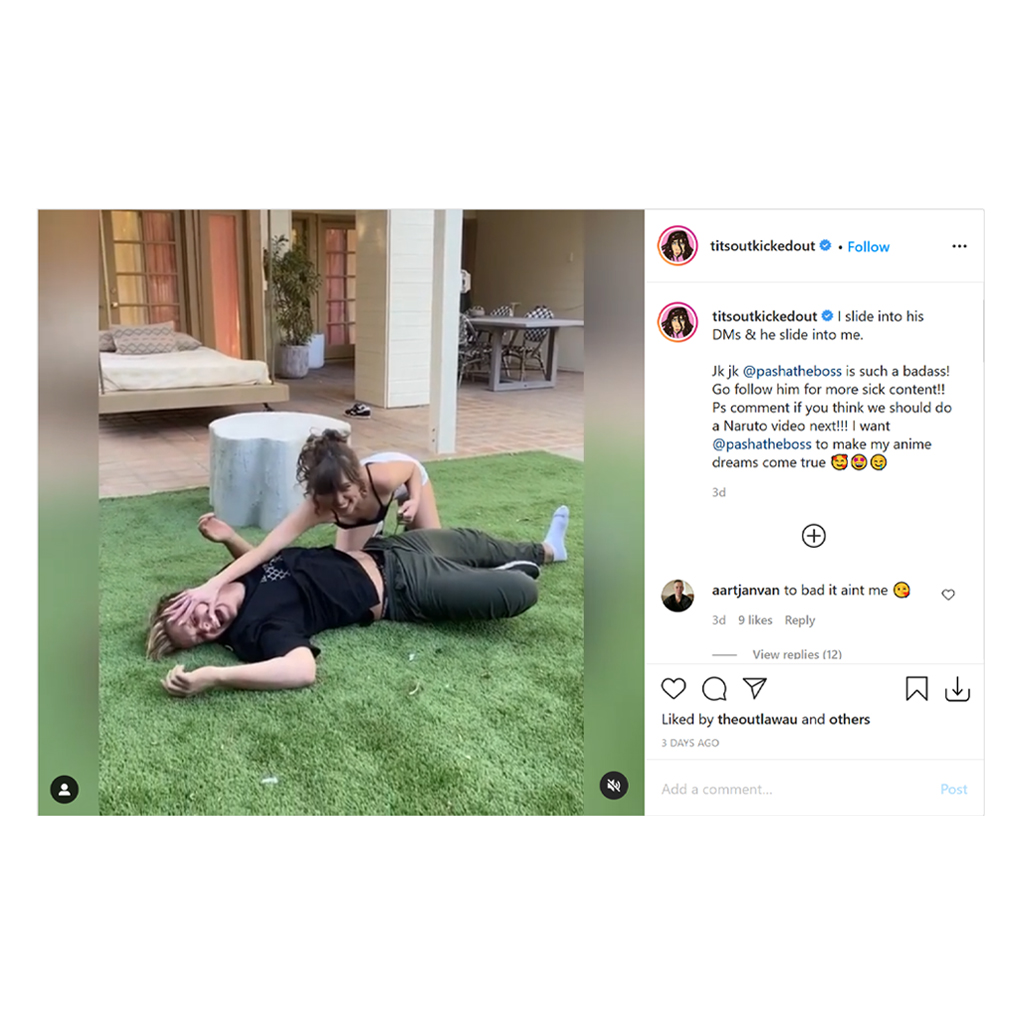 The post was released Monday, December 7, 2020, by both parties after Riley Reid had reached out to Pasha with an offer to collaborate. The video itself portrays two consenting adults, one of which is successful in the sex industry, acting out a sexually implied scene utilizing movement. The actions have been labeled by women in and outside of parkour both as "objectifying" and "empowering," and the reactions between the two followings differing drastically. Many women within parkour have presented their discomfort and the broader potential implications on sexism within the discipline/sport, while those interacting with Riley and in similar communities are seeing the side of "a dominant and independent woman in control of want she wants".
While Riley Reid has no association with parkour, nor is representing female parkour athletes, it does bring up concerns for those who have experienced sexism within discipline/sport. The post was followed by a barrage of concern, anger, and calls to action for the community to unfollow Pasha in protest. Stories and posts by Hazal Nehir, Lorena Abreu, and Callum Powell have been circulating throughout the community in opposition to the post's content, but it's not the post alone that poses an issue.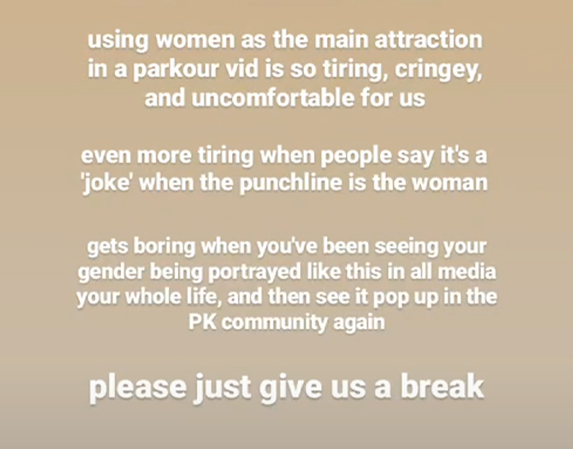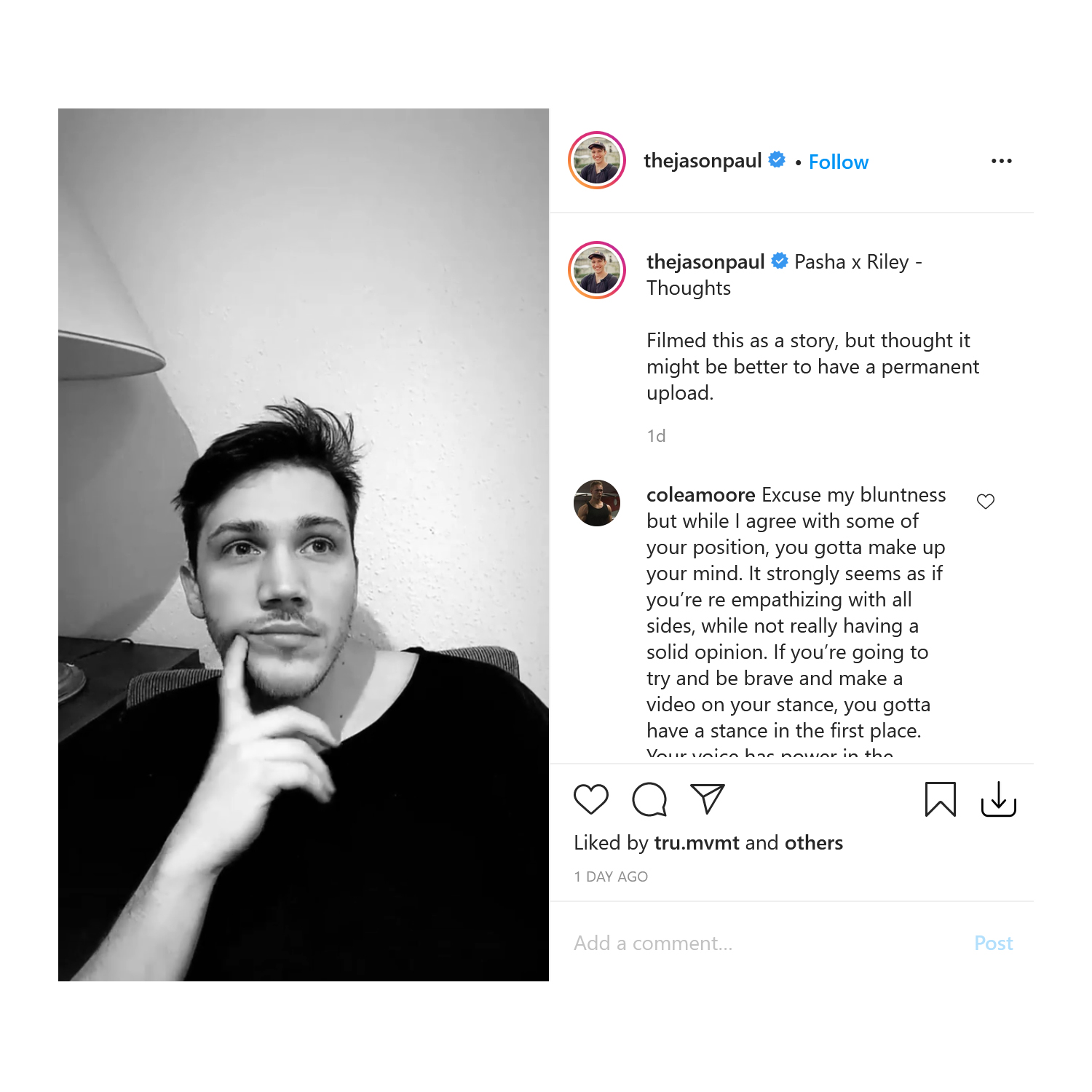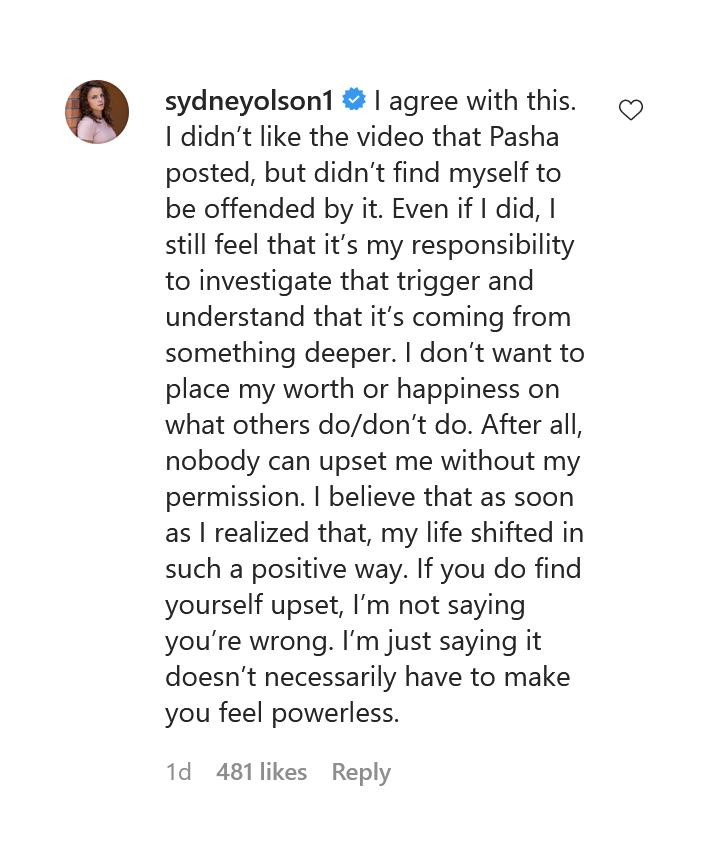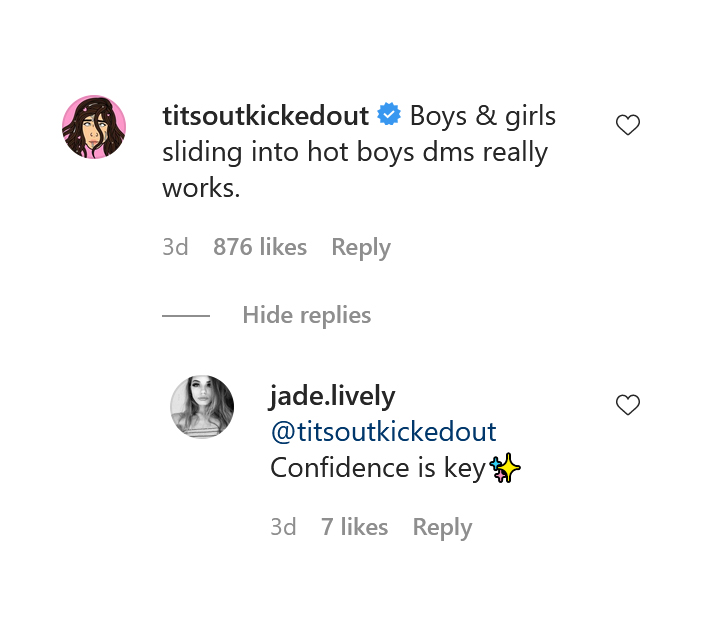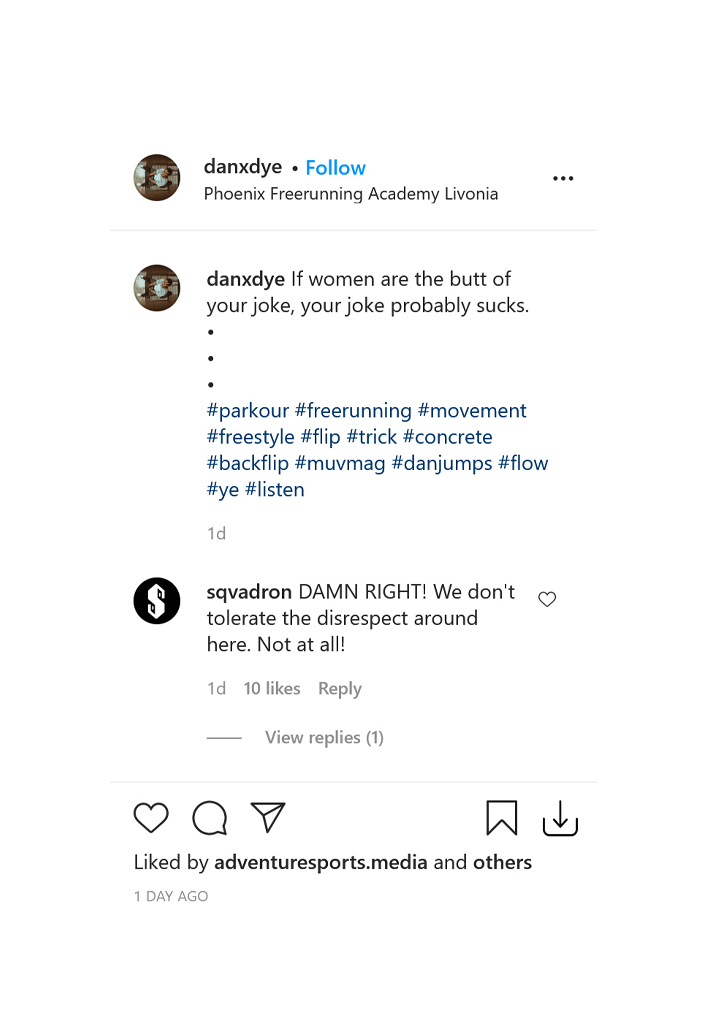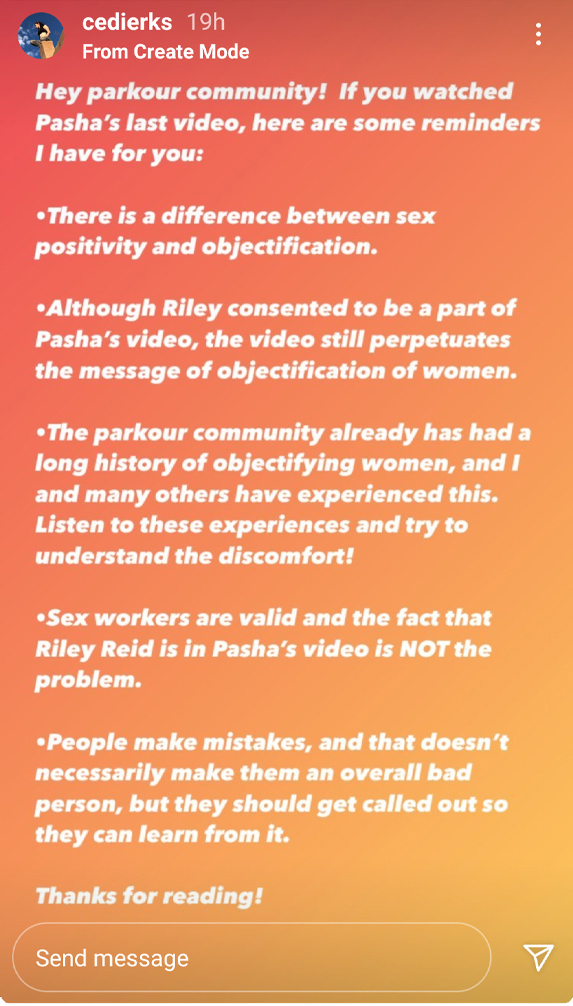 Recently, there has been a surge of women bringing up the issues and experiences of sexism within parkour, and this post seems to be adding fuel to the fire. "At its best, the video is just cringe. At its worst, it's contributing to a bigger problem. The reason this discussion has become so big isn't because of the video itself," Lorena Abreu explains. "Posts like this, in the context of our sport, make many women like me feel uncomfortable and/or disrespected. Many women have already been subjected to varying degrees of harassment and sexism in our sport. Some actually have some quite shocking stories. So posts like this really hit a nerve and contribute to a culture that we are frankly exhausted from dealing with," Lorena adds.
However, it's not just the women complaining. Callum Tips no.555 is dedicated to the men who are unwilling to listen. "There are still a lot of people that are reluctant to see it from the perspective of those affected by Pasha's recent controversy, as well as numerous, increasingly ubiquitous examples of similar viral-seeking-trash content perpetuating the same effect," says Callum Powell, "I think people should make the effort to understanding those making points against the post rather than shouting about censorship and freedom of expression, which, granted, are very important to keep one's guard up about."
While many are upset at the recent post, this isn't the first time that Pasha, as well as a plethora of other prominent athletes, posted something controversial. It's even led to a few imitators following suit. Pasha posted another collaborative video with Hannah Stocking, who has a much larger following than Riley or Pasha, back in July. The video displays Pasha doing a front flip before Hannah removes her clothing and jumps onto him.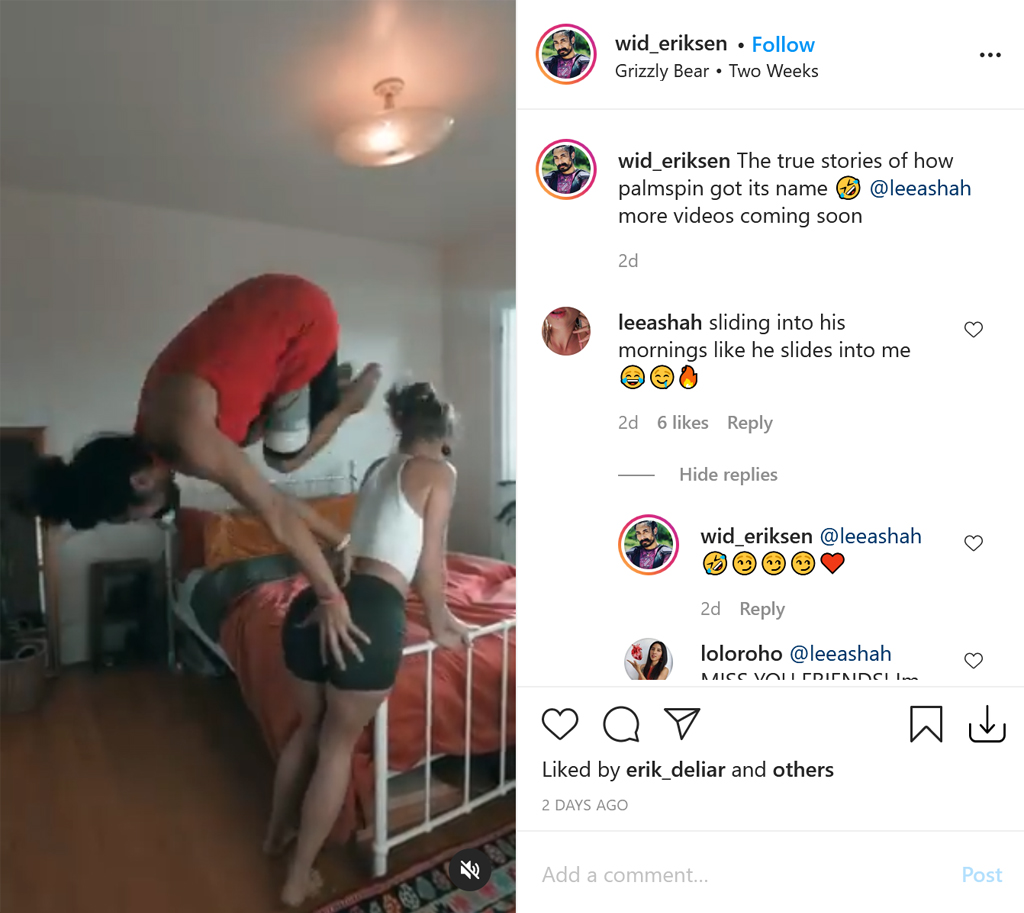 While parkour is a male dominant activity, men are not the only ones involved and that is something that needs to be considered. "Listen to people's concerns about how this sort of content affects young women wanting to start parkour or at various stages of their practice. It shouldn't be a norm that women should feel their only merit is their appearance when practicing a sport or posting their clips online," Callum proclaims. And we should be concerned. Over the past few years, there has been a growing trend of sexist comments flooding the profiles of practicing women. "I responded to almost all of them," Lorena explains, "They were generally like 12-16 years old and looked like they'd been training around a year. So content like Pasha's post contributes to an attitude that we so do not need to keep fostering in our sport."
Drew Taylor said it best, "We cannot control the content on social media that is associated with the sport. Therefore the parkour community needs to be clear on what will not receive support, backing, or respect." And the women are singing a similar tune. "If we want to avoid parkour from becoming a toxic, sexist culture, we need to reject those attitudes and communicate that it's not welcome," Lorena says.
Pasha, who considers himself a movement artist, began his road to fame within parkour, but has also moved beyond the discipline/sport to become a well-known internet sensation. "I'm just a kid who likes to play," Pasha tells us, "I'm happy that we have a community and a lot of people supporting me, but I care about my close friends more than I care about my followers."
A discussion panel will be held tomorrow, December 11, 2020 at 5 PM (EST) on Discord to continue the conversation and create a platform for those who feel affected.
Follow Andrew Obenreder on YouTube, Instagram, Twitter, and his website