"Bigger than last year. A much better setup than last year too," says Joey Adrian, "Honestly, in my opinion, it is the best course I've competed on."
This year, for the fifth edition of the Air Whipp Challenge and the third in the Arena, the stage is even bigger. "We change it every year," says Filip Ljungberg, one of the event's three organizers.
The course is several levels, bars, drops, sloping walls, and modules. In short, there is something for everyone.
There were about fifty people divided into three freestyle divisions: youth, women, and men. Athletes were given a chance to check the space and practice before the competitions and qualifications. During the competition, each participant was allowed one 90-second run.
Although day one of the AWC held the on-site qualifiers, not everyone on-site had to qualify, as finalists from the previous year had a guaranteed place in the competition. How those finalists prepared depended on the athlete. "Before [the competition], I pretty much always just come up with things that I want to do," Joey Adrian tell us, "like big things, and I figure out how I can set myself up into those big moves."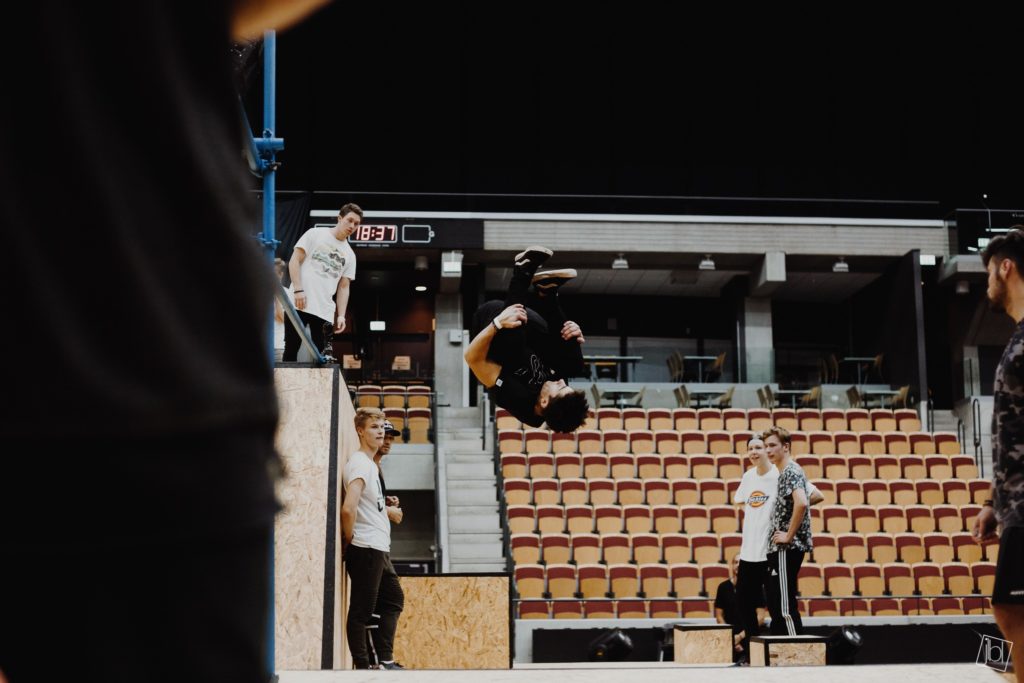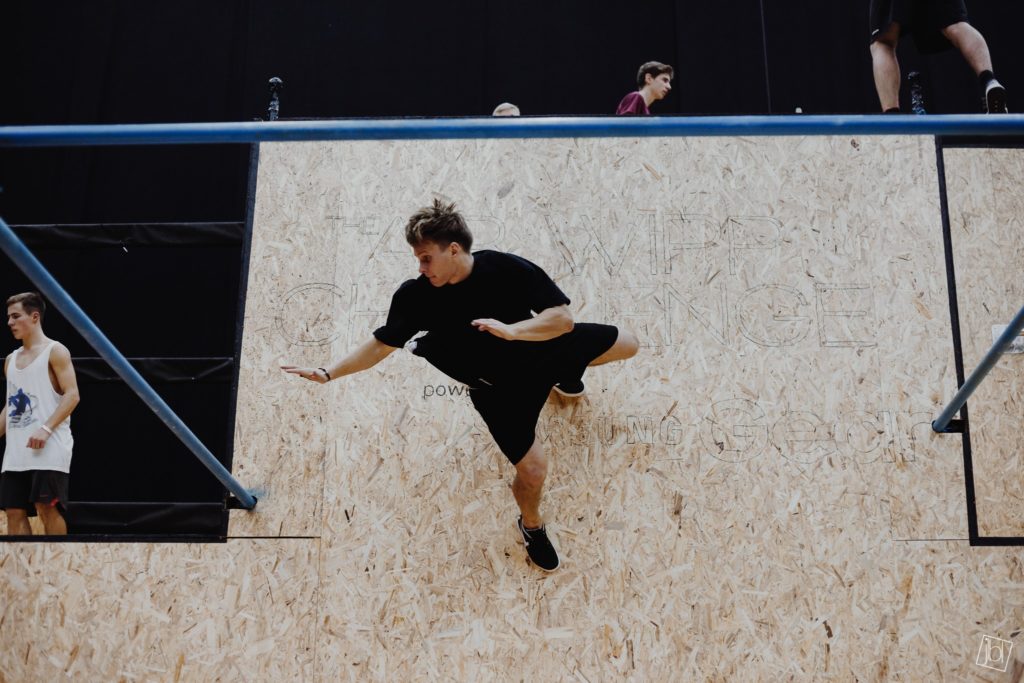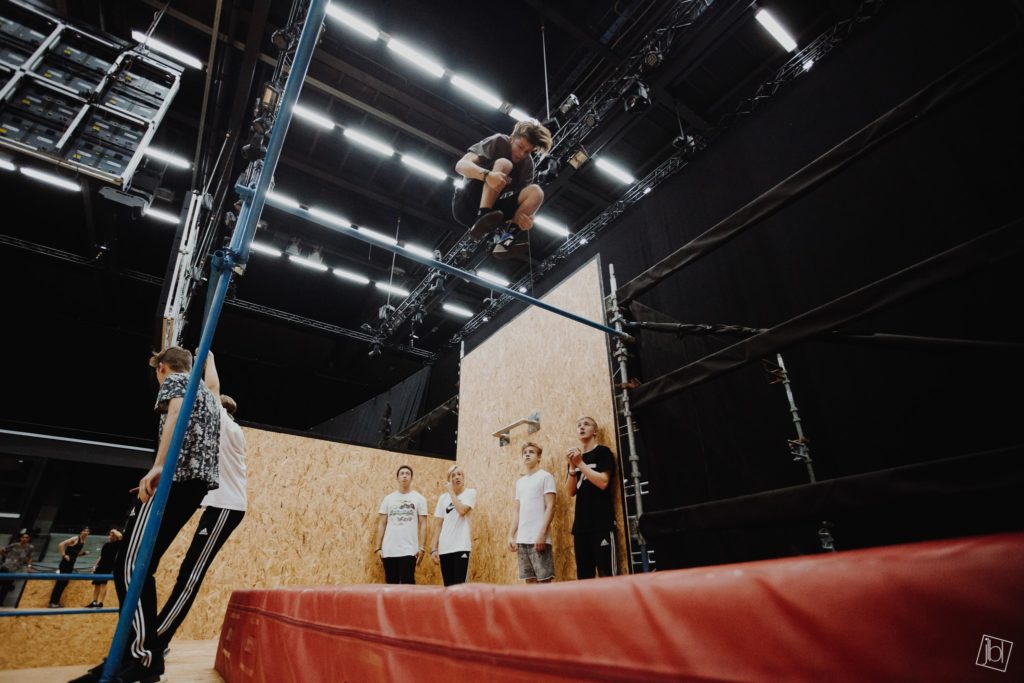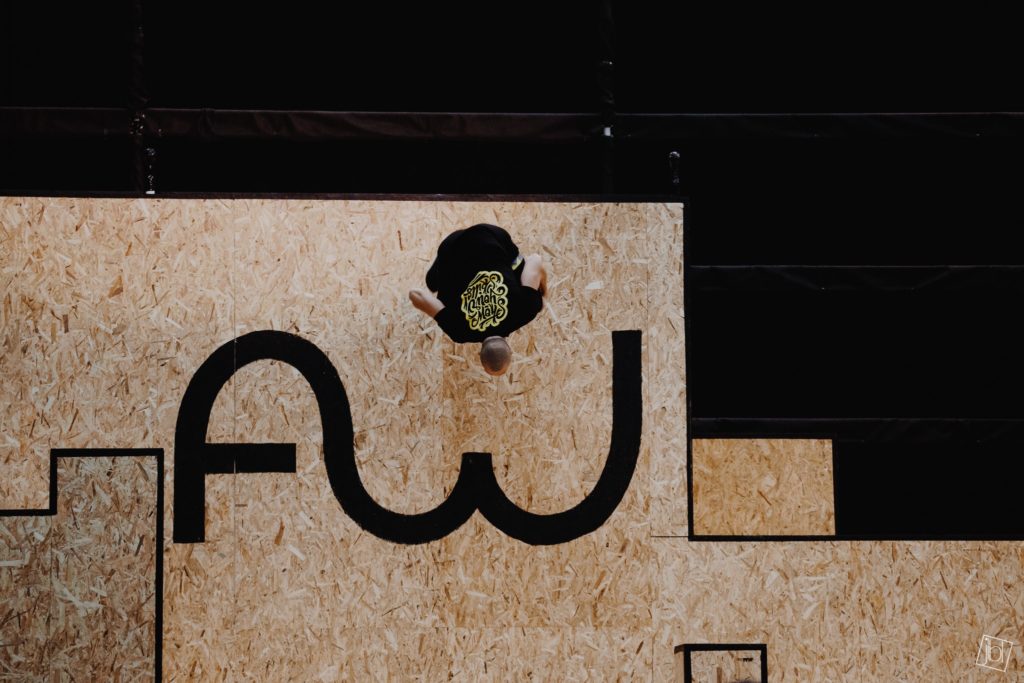 Alongside the qualifiers were the women's and youth competitions. All eyes were on the young Elise Bickley (UK) as she took first place in the women's division, followed by Sydney Olson (USA) and Lilou Ruel (FR). Elise has competed in 3 small competitions at her local gym but the AWC is her first large-scale, international competition, which didn't seem to stop her from performing to the best of her ability. "In the small competitions, I was still terribly nervous because I wasn't used to any audience even though there was not a huge amount of people," Elise tells us, "It felt the same at Air Wipp except there were so many more people. I just tried to imagine it as one of the small competitions I was in to not get too nervous."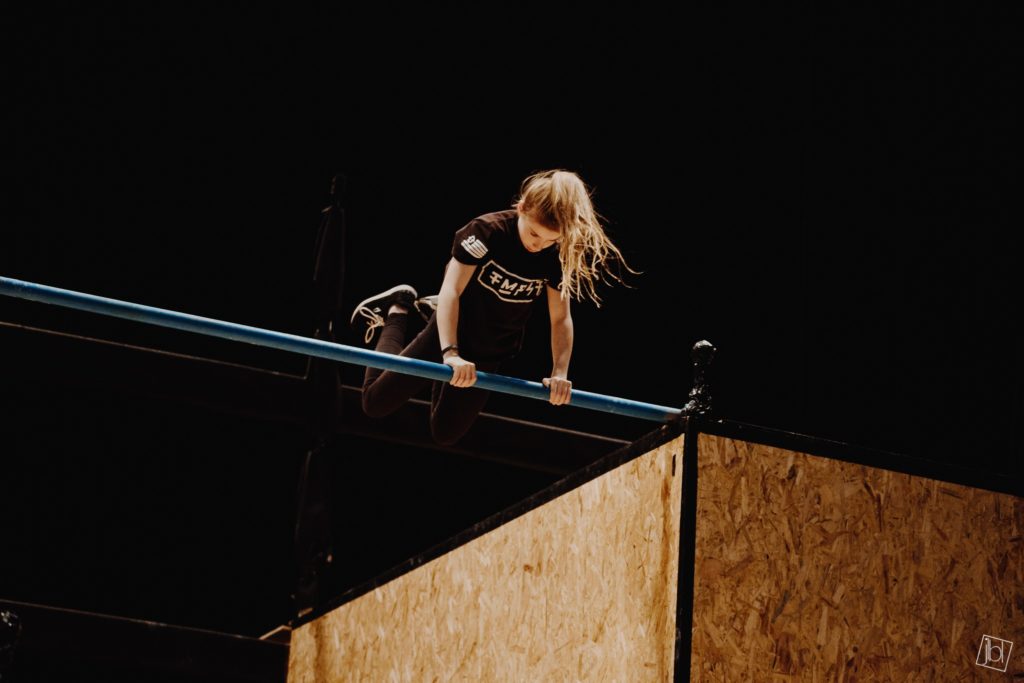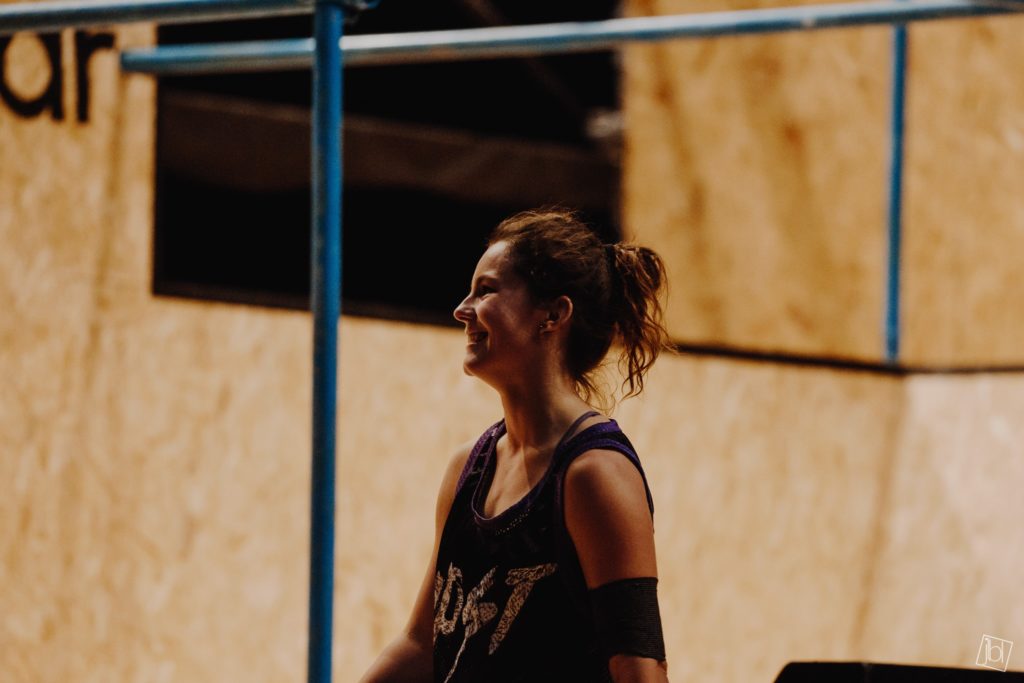 The performance coming from the younger athletes was an incredible display of power and skill. Seeing the evolution of our movement and these younger athletes do things that our community thought was near-impossible a decade ago is astonishing.
Among the youngsters, Tobias Roest (NED) took first place, followed by Travis Verkaik (UK) and Vincent Froiants (SWE).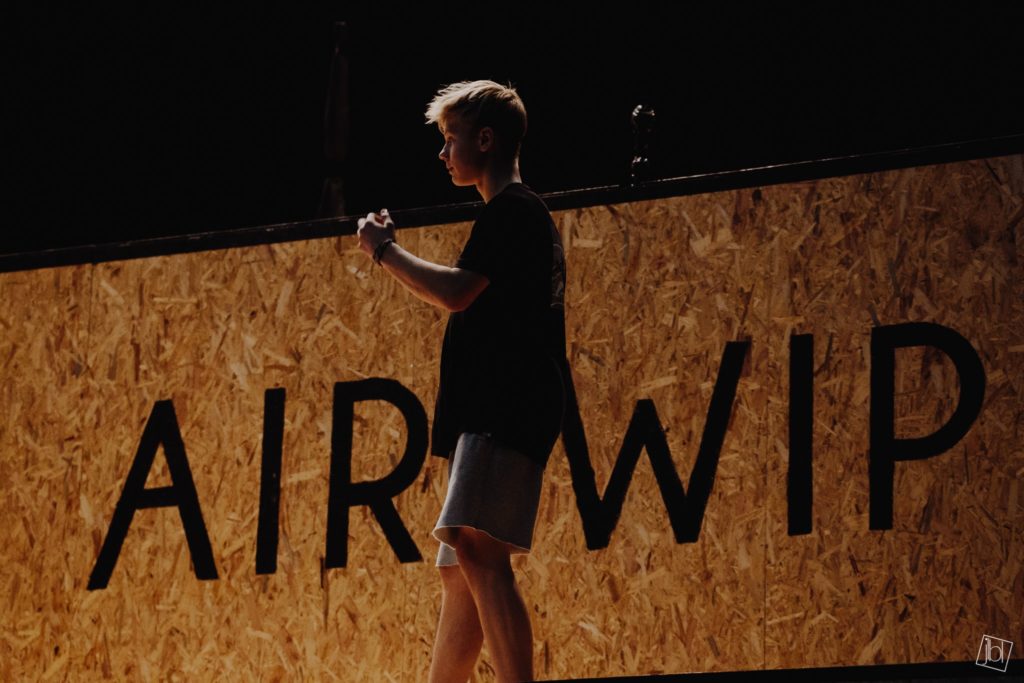 Giles Campbell Longley, who is usually behind the camera, could be seen running and jumping around the course during the qualifiers. "I know a lot of people want to try out at events and compete but hold back because they're scared of getting embarrassed," Giles says. "If I just do it and make a fool out of myself, people might feel a bit more comfortable."
As usual, Filip Ljungberg will preside over the evening but this time accompanied Anan Anwar. When we asked Filip about the Air Wipp Challenge, he said that what counts are the people. "It's not all about the competition," Filip says, "I like to see people happy. I like to see the athletes like, oh shit, there are 200 people screaming, lights and everything."
Even the newcomer Elise agrees. "Everyone was so caring and supporting of everyone surrounding them," she says, "to me that's what matters, not the actual competition."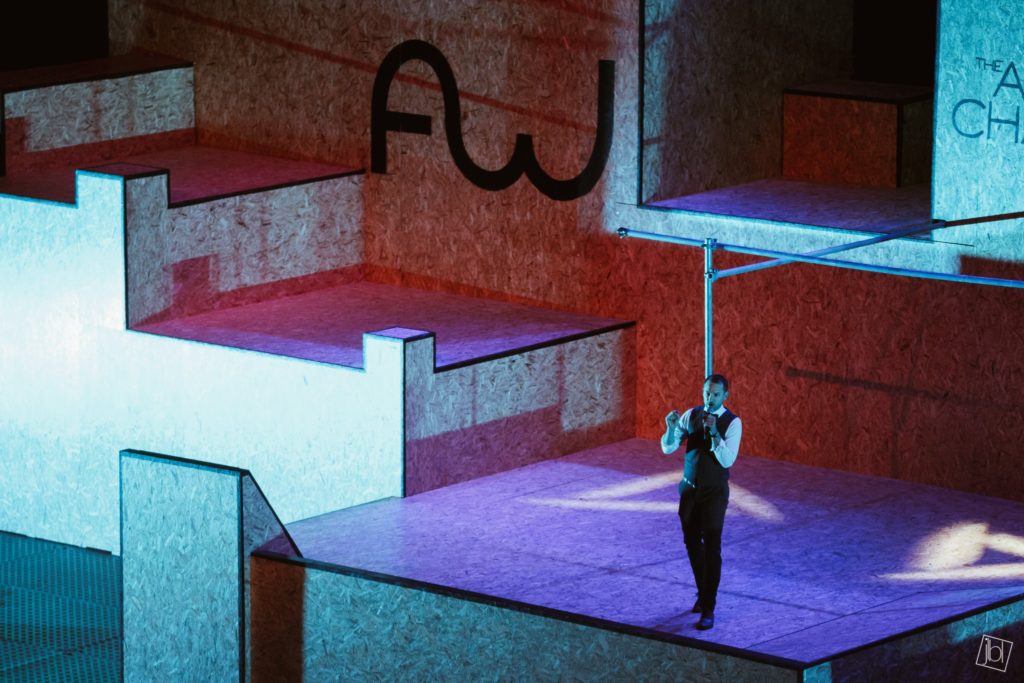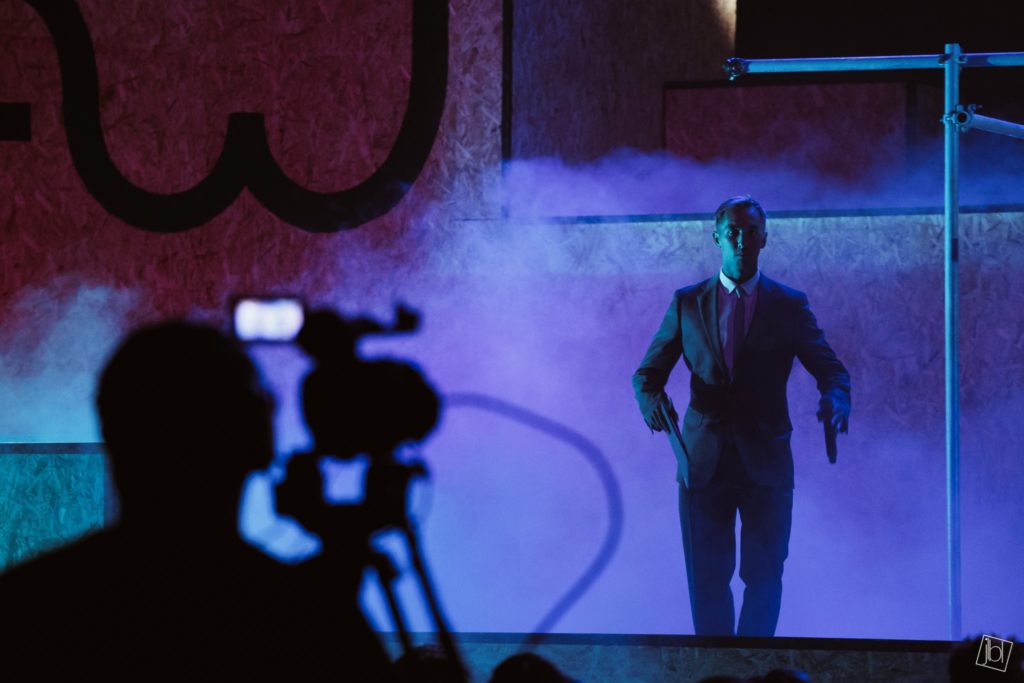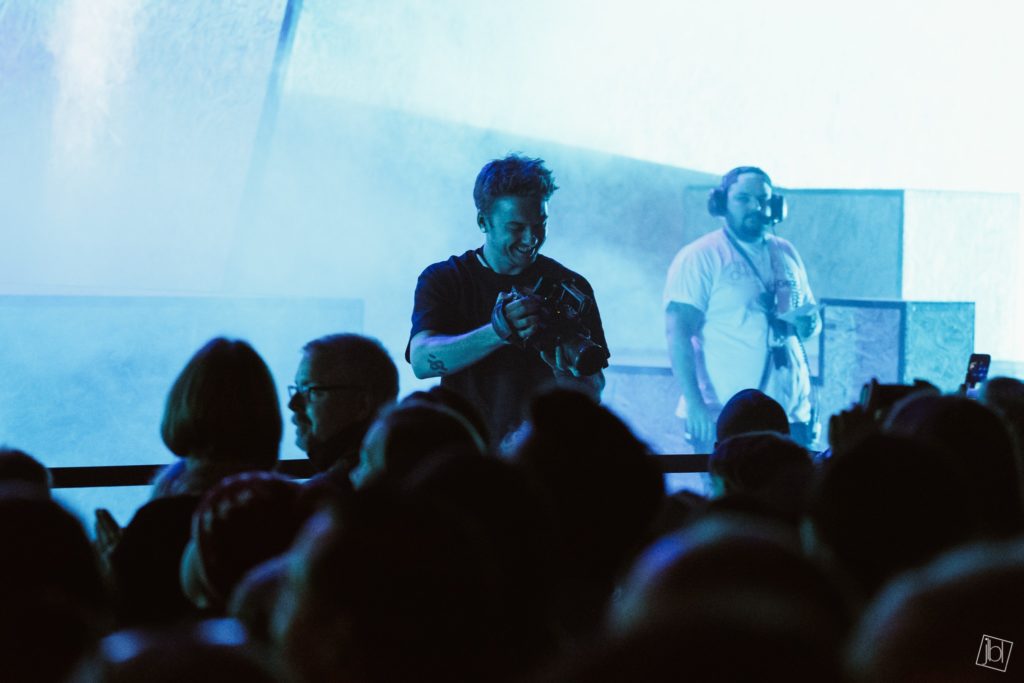 The main event, in what could only be described as absolute craziness, saw circuit competitors such as Joey Adrian throwing down his signature jam-packed lines and Dimitris Kyrsanidis with a mixture of high-level movements and creative elements. We also saw Sweden's own Kevin Frazen showing the crowd some powerful and controlled movements. He returned from last year after taking 2nd in the youth division and making it through to the main event finals at this year's competition.
Despite an injury, Dimitris Kyrsanidis (GRE) took first place by a single point, followed by Joey Adrian (USA), and Erik Mukhametshin (RUS).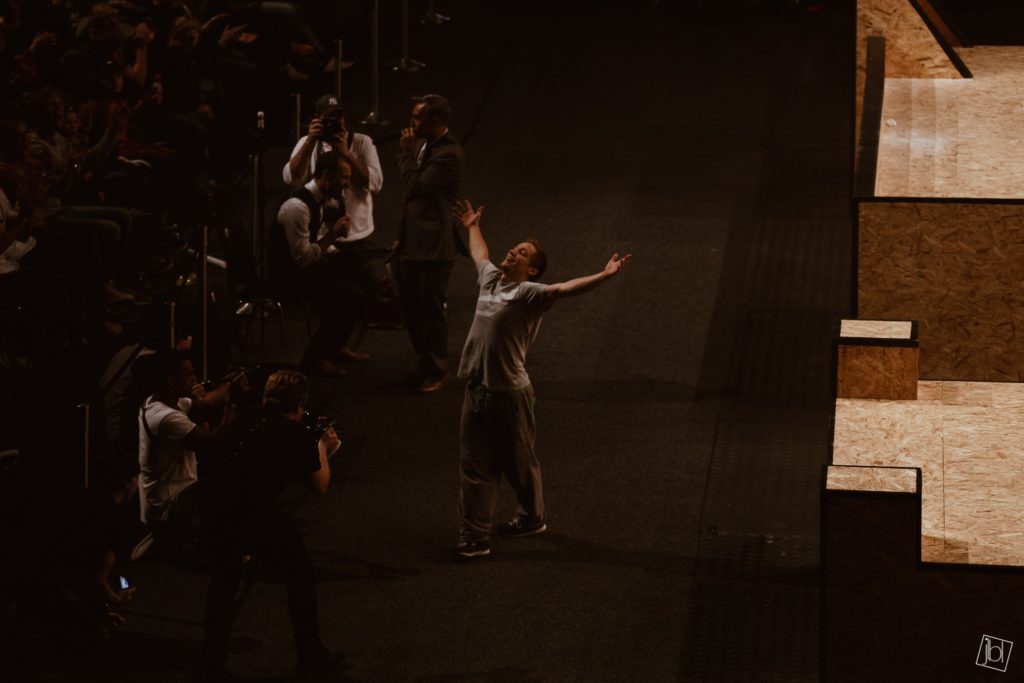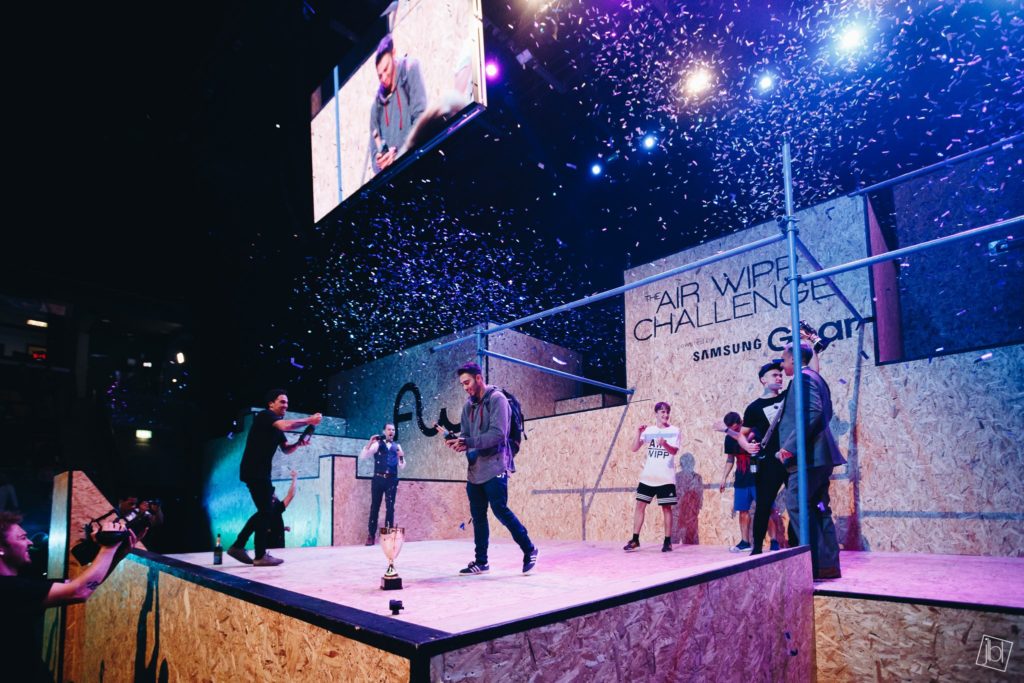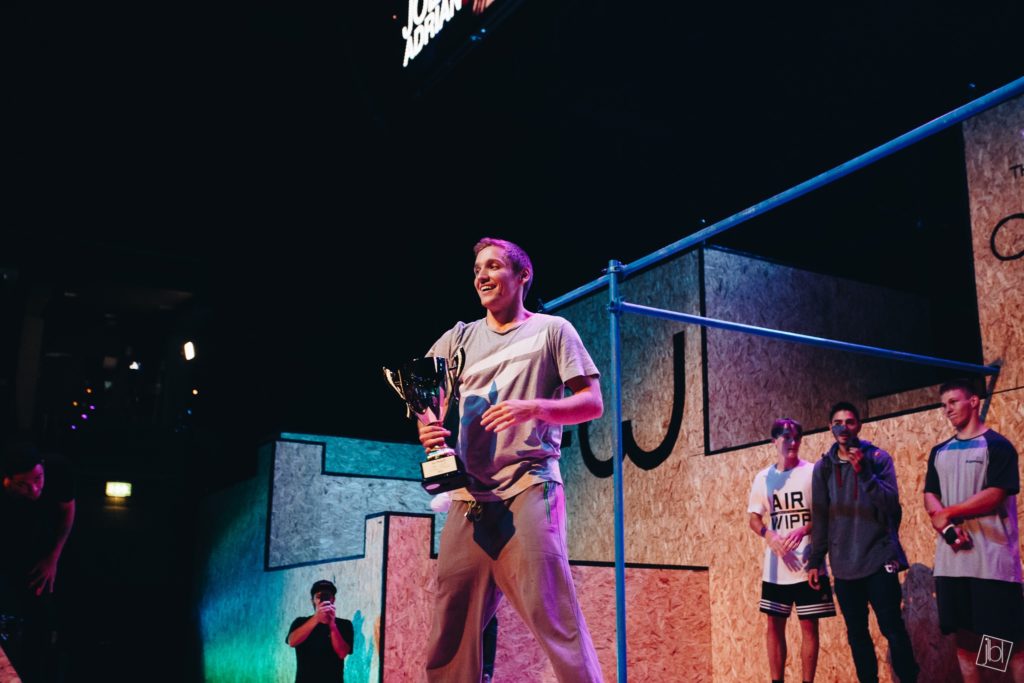 As every year, the Air Wipp Challenge concludes the competitive season, and each year, the event looks even better and the movement. Elise hopes that next year will be an even better event. When she comes back to destroy the course again, she hopes that she and the other athletes will have a "bit of time to plan a final run after qualifiers" and some additional time to "have a quick break."
Photos © Julien Blanc

Follow Julien Blanc on Facebook and his website.
Want more? Subscribe to help us create more stories like this one and to make sure that we're able to continue creating the content you love.