I first discovered Vrypac while my friends Chris and Cordelia were staying with me just after (B)East Coast 2017. As we went out to train one day, I noticed Chris loading up this little thing called a "Vrypac" that looked like a mix between those mesh harness packs that some of the Minnesota guys train in and one of the bags from Fastbreak. I was pretty surprised at the quantity of stuff Chris was able to cram into the minuscule pack, so when I found out Vrypac wanted to submit the bag for us to review, I was stoked.
Unlike the Fastbreak series of bags from UNTAMED, Vrypac isn't "designed" for parkour. I'll hold off on judgment as to whether that's a good or bad thing, but as far as first impressions go, there don't seem to be any gimmicks around this bag. In fact, when I opened the package, there wasn't much at all. A recyclable hang tag was the only packaging that came with it along with the single accessory: a sweet neoprene case to keep your phone inside while exercising, presumably to provide some additional protection from whatever other hard or wet objects may be bouncing around in your bag. Inside, the pack is as simple as it gets: a single primary zipper and a thin nylon sleeve sewn against the back panel to stick…well, whatever you want I guess.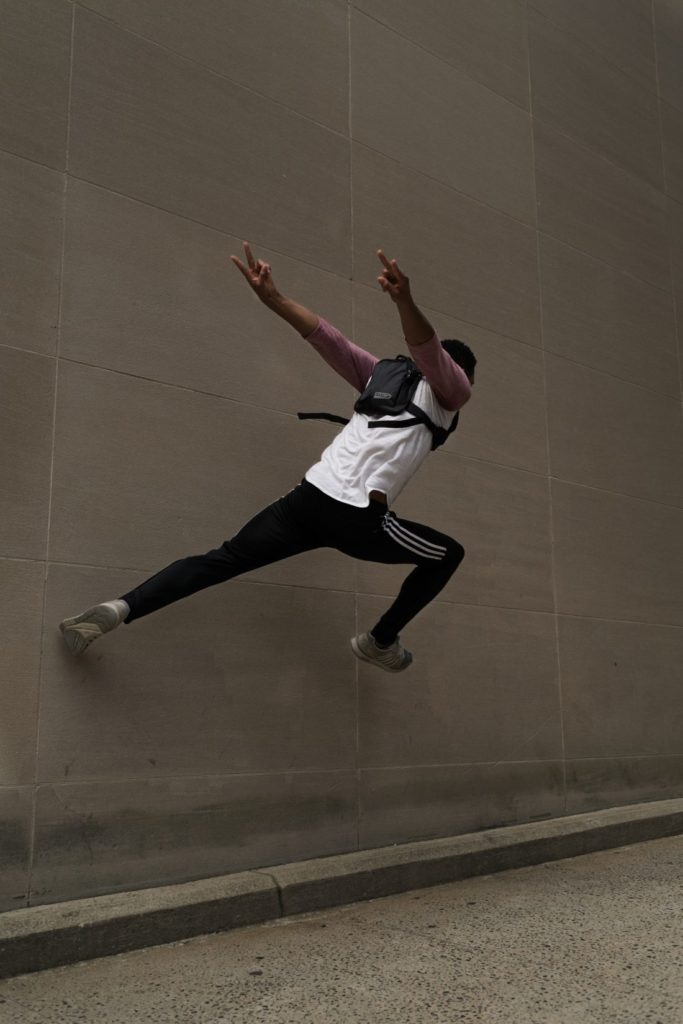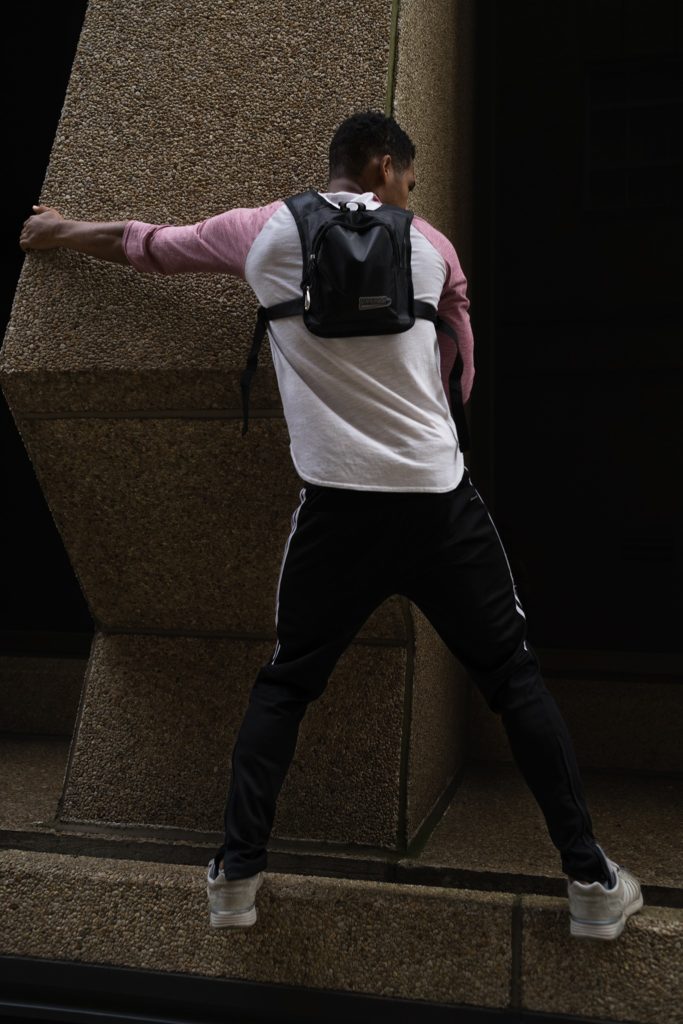 Now at this point, a few things need to be said about the expectations that some people seem to have about training with a pack. No pack in the world is going to let you comfortably load your phone, laptop, books, clothes, water, first aid, wallet and the kitchen sink into it, and then conveniently and safely cling to your body as you sprint manically across roofs while dropping, rolling, and corking. It's just not gonna happen, get over it.
With all that out of the way, this is what I found after training and traveling with the pack all across the U.S. for the whole summer.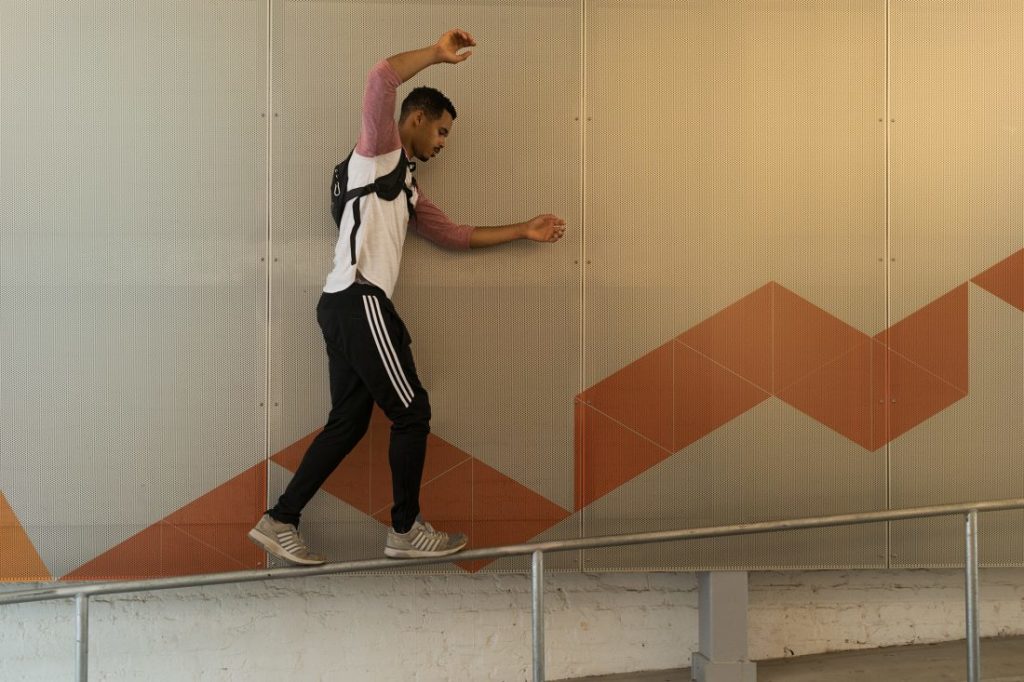 As far as functionality goes, this thing rules. Not only can I easily fit a phone, battery pack, small water bottle, keys, knife, flashlight, GoPro, and lacrosse ball into the thing, but no matter what you put in there, it stays surprisingly comfortable for regular wear. The two chest straps serve to distribute the weight away from your shoulders while still allowing total mobility. One catch with the chest straps is that they appear to come pre-assembled from the factory backwards. We had to cut the ends off and re-assemble the buckles in the correct order on both models I received. As I implied with my pack rant earlier, you're not going to be training hard while wearing this pack. Small challenges and basic acrobatics are fair game and hopping a fence is no problem. If you're trying to wear this to a jam, you'll probably find yourself ditching it alongside everyone else's bags most of the time. On the flip side, when I'm out wandering and exploring with friends, I'm able to do just about anything while leaving the pack on. While this bag doesn't bring much to the table regarding features and complexity, that may also be its strongest selling point. With Vrypac, I usually find that I'm the first person to arrive at a new spot, the first to be ready when we leave, and the person who can have the most fun on the way there. To me, that's priceless.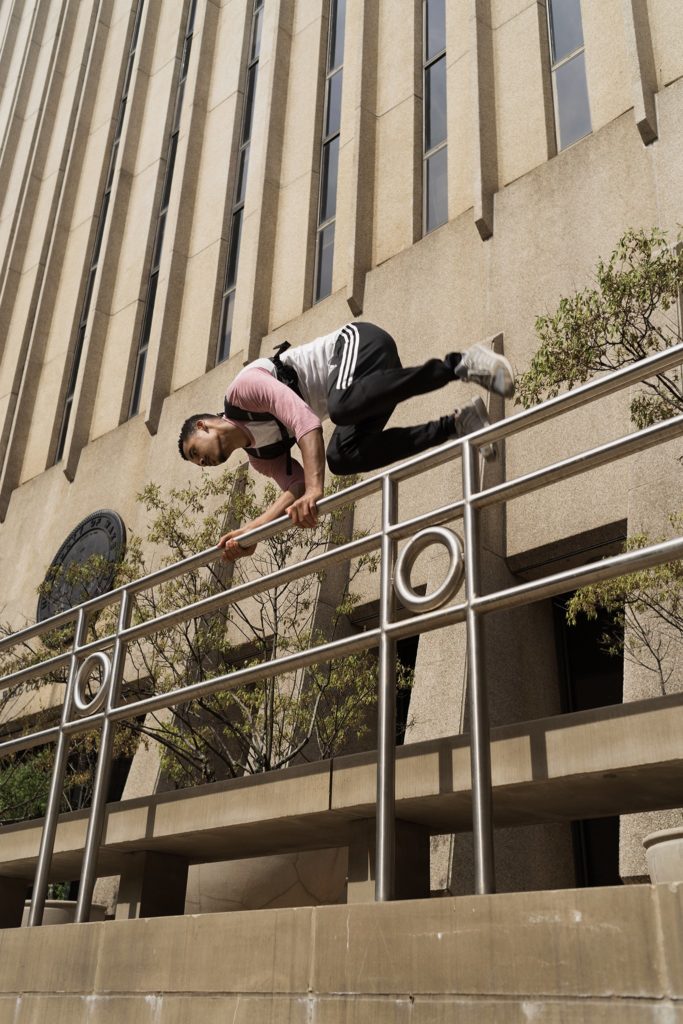 At the time of this writing, Vrypacs are only available in black. They will be releasing a new and updated version with new colors on their website. Vrypac is currently available for $39.99 from their site and through Amazon.
Photos © Sean Endres

Follow Sean Endres on Instagram and his website.
Want more? Subscribe to help us create more stories like this one and to make sure that we're able to continue creating the content you love.