Strike Movement exploded onto the parkour scene from seemingly nowhere. As best as I can tell, they went from a Vancouver based fitness startup with no real connection to the parkour community, to producing what, on paper, looked like one of the best training shoes on the market. Through partnerships with APEX movement and athlete sponsorships with the likes of Daryl Stingley, their footwear spread like wildfire through the community.
Like many of the other early adopters of their "Chill Pill Transit" and "Mid" series shoes though, I quickly ran into problems. Fabric ripped, the toebox, heel, and even midfoot rubber began to delaminate, sometimes within mere weeks of getting the shoe. Different parts of the shoe broke in at different rates from each other, and for a shoe costing over $100, this was unacceptable performance.
Strike sent us a pair of the original Transits, which died on Andrew's feet in the very first month of regular use. Fortunately for him, $120 structural shoe issues can be remedied through a janky $2.50 stitching job in Mexico, giving them over a year and a half of additional life with some more to go.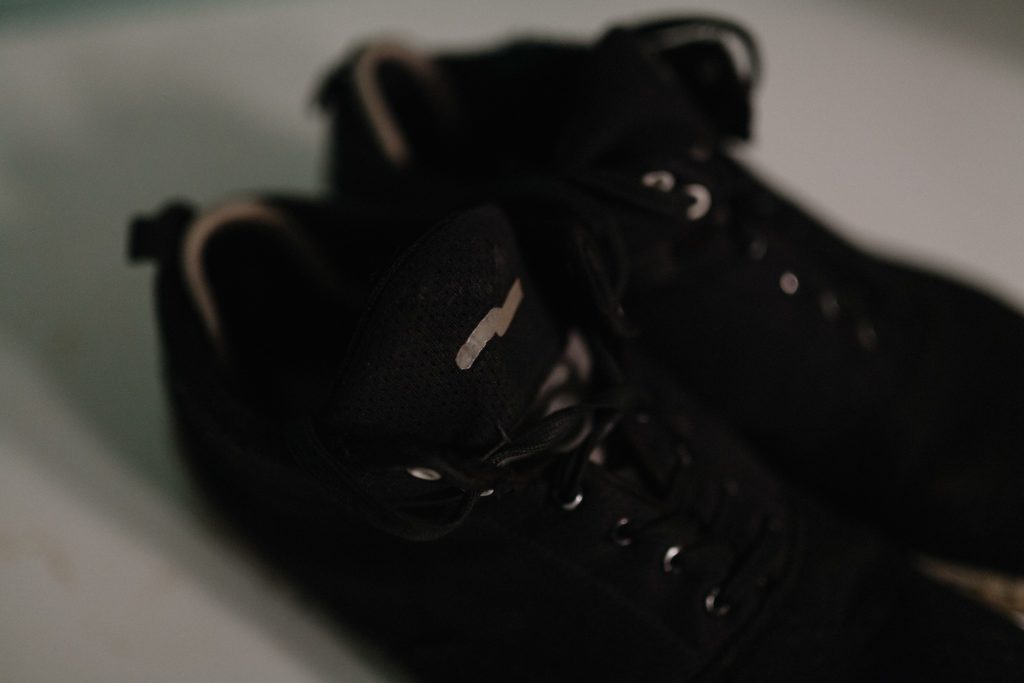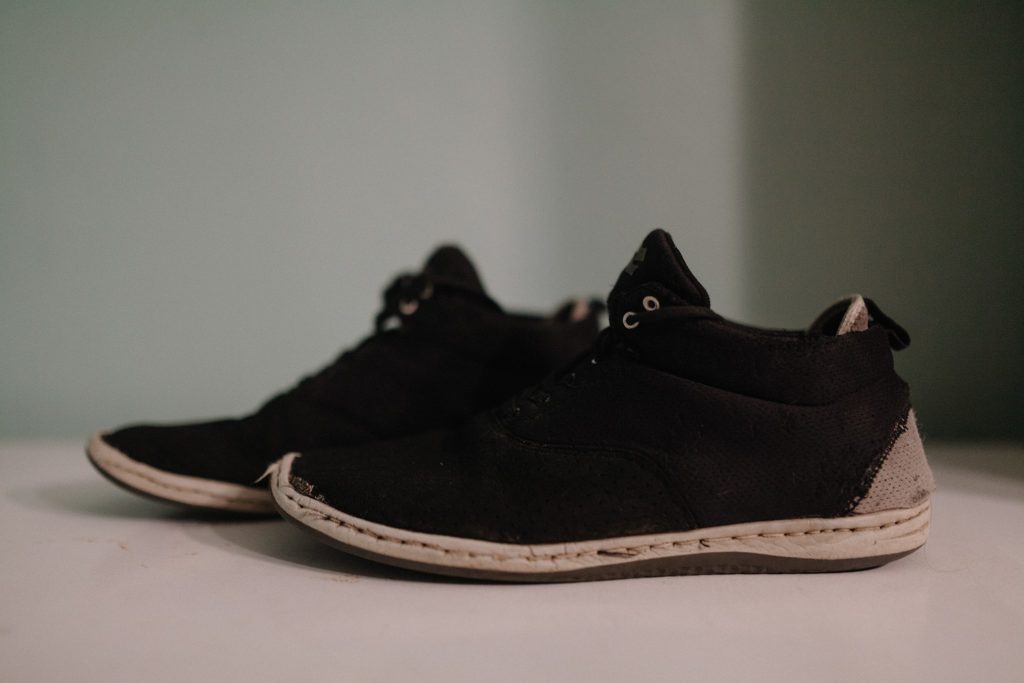 STR/KE worked quickly to resolve the issues, beefing up the synthetic suede and mesh uppers, and remediating glue issues from the factory. I had destroyed 3 pairs of the first generation of Chill Pill Transits myself, so when Strike wanted to send us a pair of the new version, I obviously had to see how they stacked up.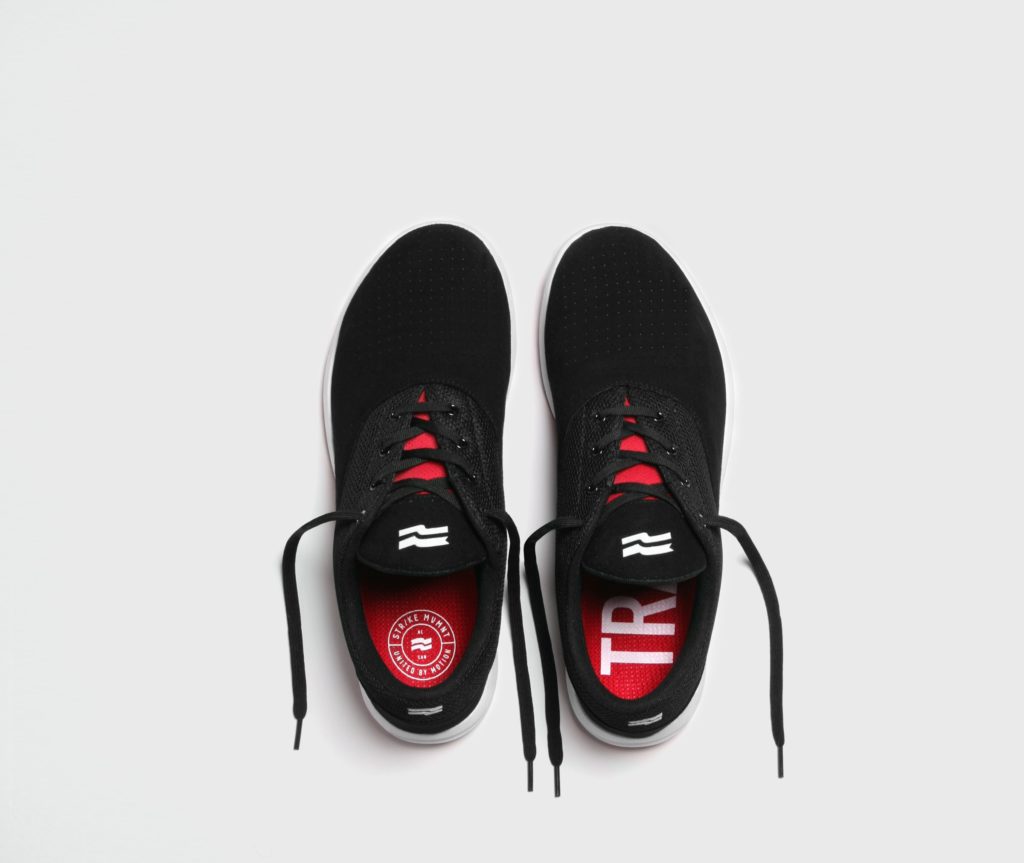 For the month that I reviewed the Chill Pill Mid Phantom, my training consisted of rehab and conditioning work, weight lifting, and drilling skills within speed runs, climbups and precisions, all combined with a hefty dose of wandering the city on foot looking for new spots. If you want more comprehensive use, you can refer to Nate Weston's absolutely filthy runs from NAPC 2017.
At this point, most people in big communities around the U.S. either have owned a pair of defective Strikes or known someone who has. Unfortunately, their site doesn't do much to distinguish the new and improved version from the old version of the shoe. Even before this new generation of shoes was released, there were measurable numbers of people ordering the wrong shoes. With all that in mind, it's pretty understandable that most people without direct contact with the company are likely going to be wary about dropping the cash for these new models.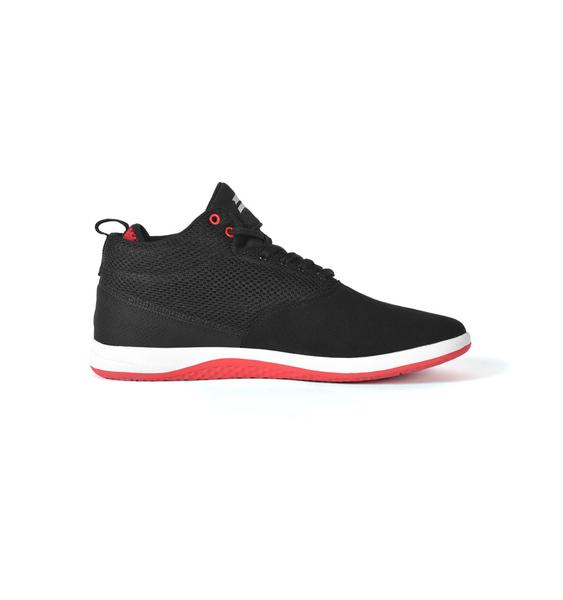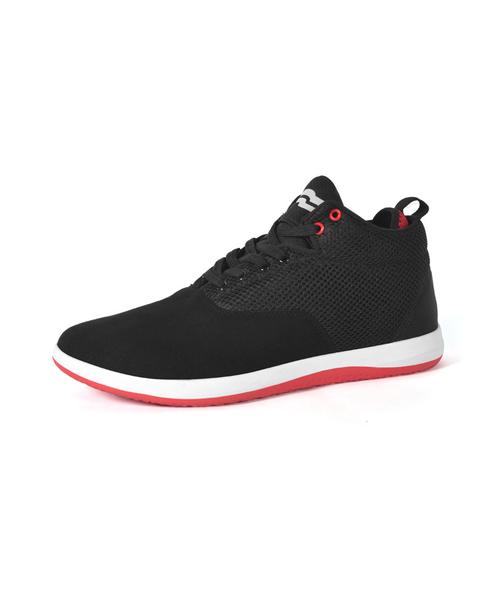 After a month of honestly attempting to destroy these shoes, I can happily report back and say that every good thing about the shoes from previous models remains either unchanged or improved and that, with the sample pair I received at least, every single issue appears to be fixed. Like the original shoes though, god help you if you try to rain train in these. I have literally never experienced a shoe with worse grip in wet conditions.
These shoes have the best grip in dry conditions that I've ever experienced, and to answer your next question: yes I used to own the 5.10 Daescents. They feature a single-piece rubber sole and adequate cushioning with minimal drop for better body position in landings. The midfoot rubber wraps up ostensibly to help with climbing ropes – these are Crossfit shoes after all – and effectively renders you immune to the pain from accidentally mid-footing your landings. Finally, they have great support for those who want it while maintaining room for your foot to move, spread, and flex naturally during landings.
Have you ever gone out to train intending for it to be a chill day, but instead, went out and broke through a bunch of huge mental barriers? Well, that's clearly what Strike did with their shoes. So what changed?
The newly expanded toe box is now made of a more durable synthetic suede and is glued extra securely to the sole of the shoe. The midfoot has been widened, and the mesh surrounding the upper foot and ankle is of significantly higher quality. Even the laces are a more reasonable length. All components break in fairly evenly, albeit a bit more slowly than the old version. It took about three seriously heavy training sessions for the shoe to gain an acceptable level of sensitivity for feeling your landings and foot placement on rails. As a final bonus, they look hella fresh (Like J's fresh out the box-fresh).
After my experiences with the first version of the Chill Pill Transit, I was frankly hesitant to recommend Strike to anyone. However, after my experience with these shoes, all of my reservations are completely gone. I would fully recommend the new and improved Chill Pill Mid Phantom and Chill Pill Transit Phantom to anyone looking for a shoe that won't let you down on any surface (except wet ones), and that completely protects your foot while allowing you to feel your technique. If you want a shoe that makes you smile when you put them on and make you look good while you do it, then these shoes are for you.
Want to get your hands on the Chill Pill Mid or Transit Phantoms? Buy them here to help us create more stories like this one.
Video by Andrew Obenreder, Sean Endres. Additional media by Steve Zavitz and Filip Tuhy.
Follow STR/KE MVMNT on Facebook and Instagram.
Want more? Subscribe to help us create more stories like this one and to make sure that we're able to continue creating the content you love.