Who the fuck is Mau?
I'm Mau Wow – I'm 29 years old, have a monkey soul, I love parkour, Super Smash Bros, sneakers, urban art, fashion, and brownies.
How long have you been training, and what got you into parkour to begin with?
I have been training for 12 years. Ever since I can remember, I've loved to climb everything, and as soon as I saw that parkour existed, I looked for how to practice it.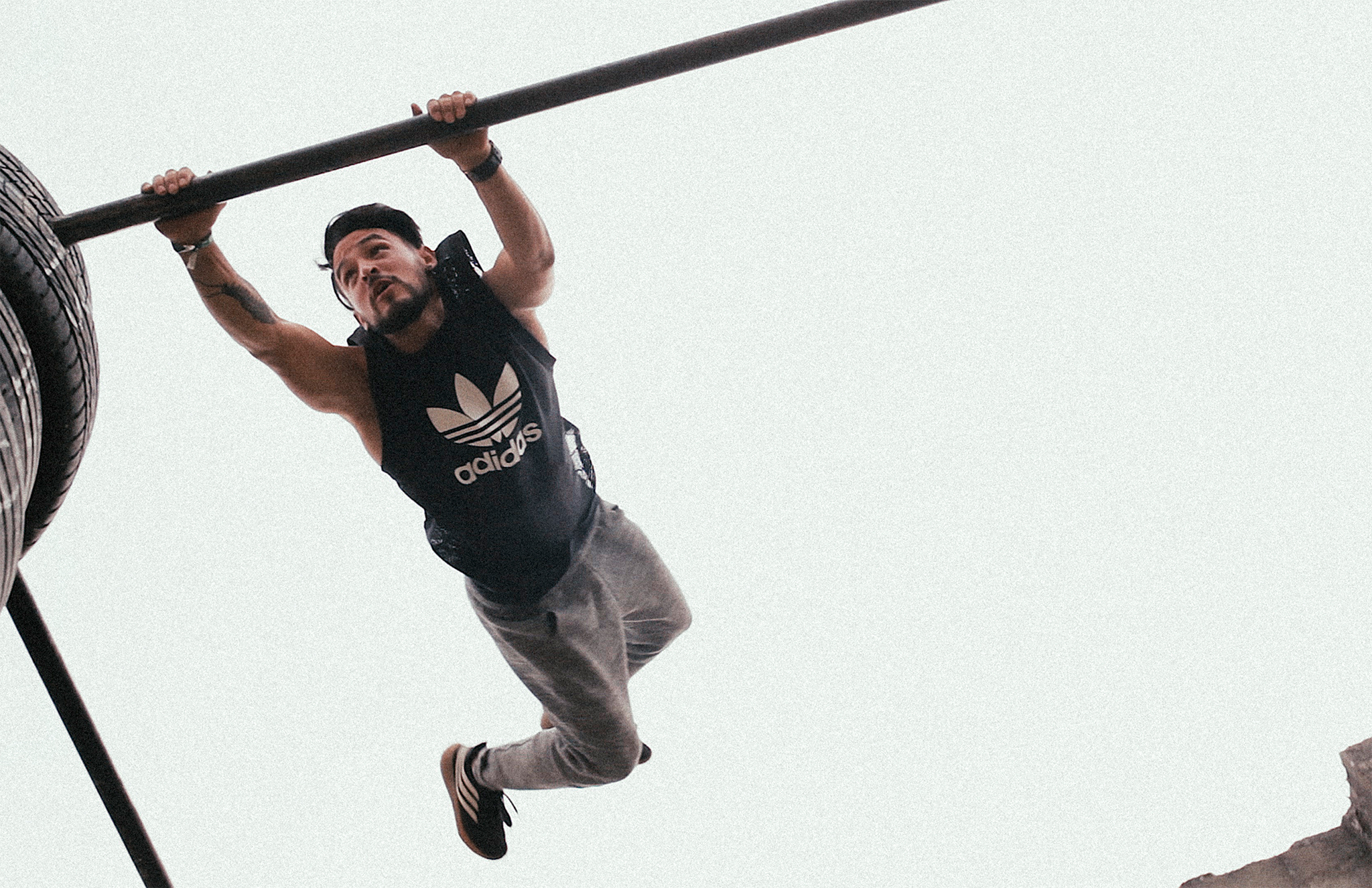 Do you love bars or do you love bars? Why do you love bars so much? Rumor has it that you're part monkey, is it true?
I am all monkey, and what monkey does not like to hang?
Aside from bars, what do you love most about parkour?
The bars are just the tool. I love parkour for the freedom that it gives us. It is a sport where you can always do something new, where I always have fun and in which my inner monkey is kept alive.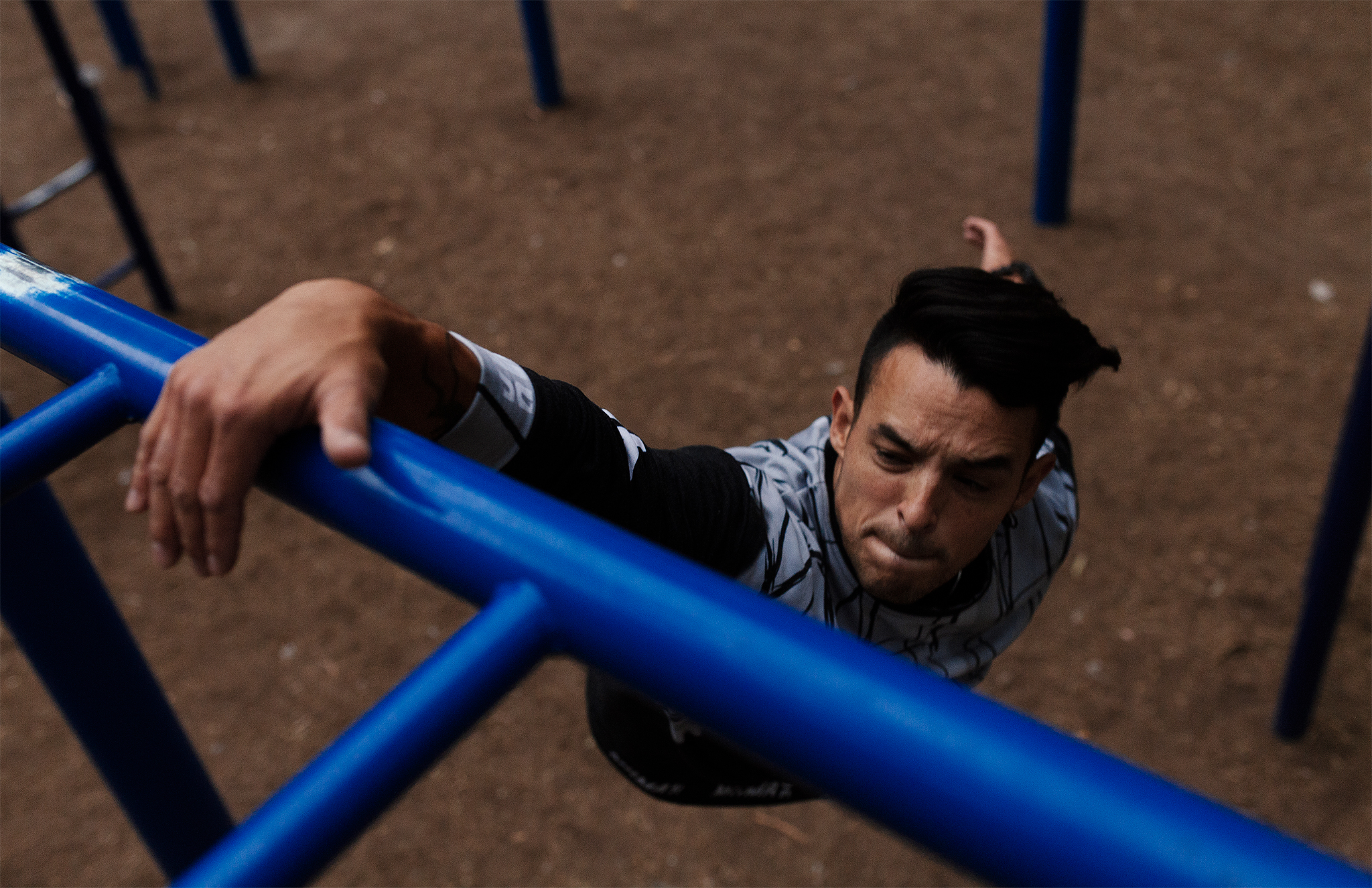 What does Mau do outside of parkour?
Actually, parkour is always present: I live parkour and work outside of it as a stuntman. I like to train my physique too, and when I'm not doing any of that, I'll be spending time with my girlfriend and friends, watching Netflix or playing Nintendo Switch. I also like cooking and reading about fashion, technology, and urban art.
Who is your favorite Super Smash character and why?
Definitely Link, because Zelda is my favorite series of video games, and also King Dedede for his fat and clumsy appearance.
Who are your top five favorite music artists?
Kanye West, Kid Cudi, Frank Ocean, Kendrick Lamar, and Lil Wayne.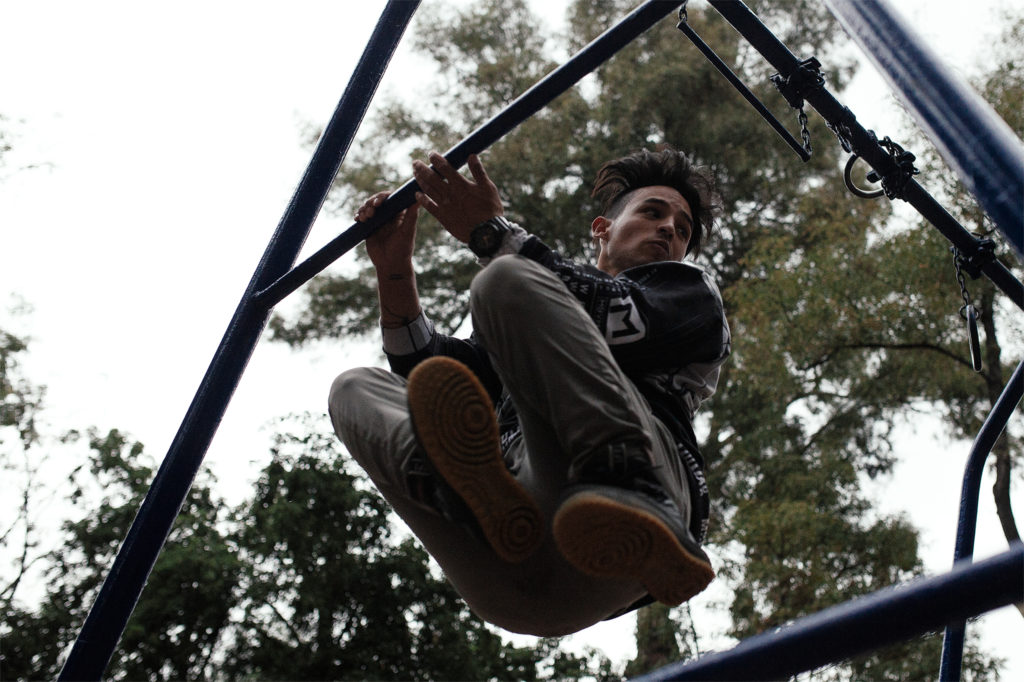 If you could only watch one parkour video for the rest of your life, which would it be?
Oleg Vorslav's Out of Time has always been my favorite.
Who are some of your favorite athletes to watch and why? Is there anyone you feel most people don't know about but should be watching?
I am very bad with names, although I follow many people. Some that I remember and that I really like to see are Oleg Vorslav, Endijs Miscenko, Shade, Elis Torhall, Nate Weston, Jared Nahulu, Darryl Stingley, Tim Champion, and Baityk.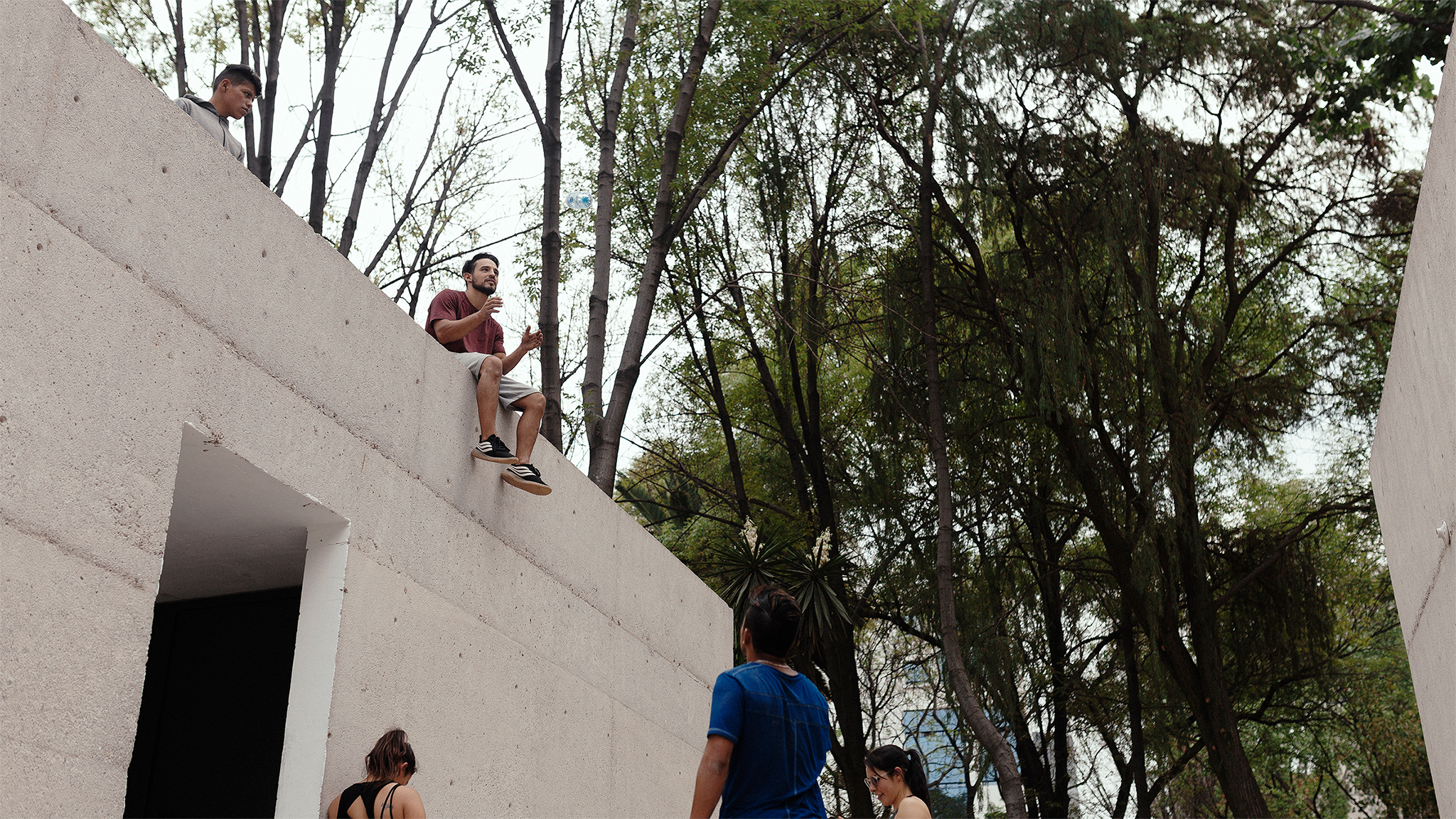 What are your favorite foods to cook?
Literally everything, but salmon is probably my favorite.
Would you rather: eat all your meals as a smoothie or eat all your meals raw?
Raw. I'm more of an animal.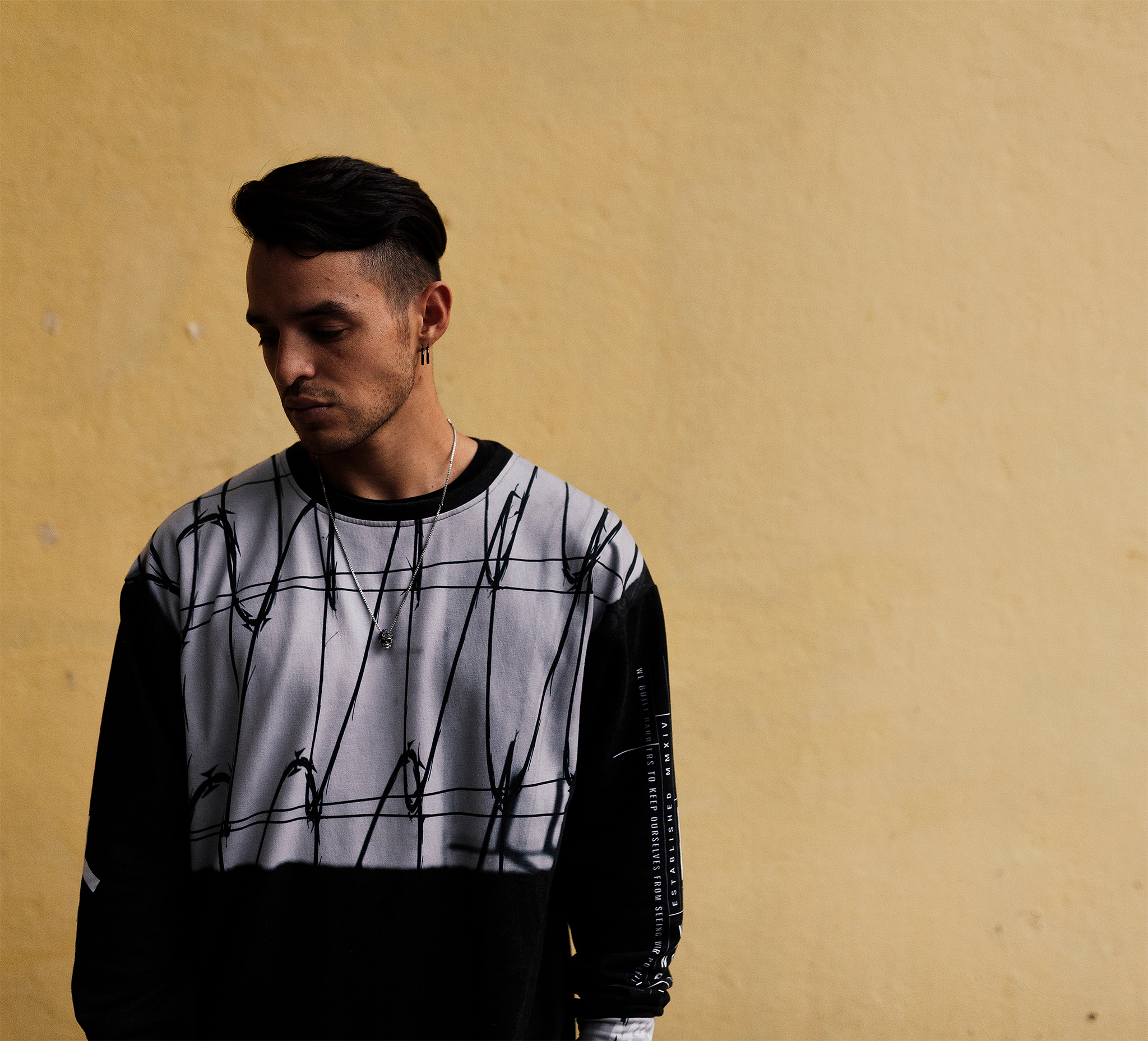 Tell me about one of your favorite professional projects you have worked on.
The projects that I have enjoyed the most are those in which I had to do parkour as the stunts. One of the most enjoyable was the music video of Wisin and Yandel with Jennifer Lopez, because I got to do parkour for more than a week and I got to meet and work with other athletes like Pip Anderson and Ben Jenkins.
FIG? No FIG? What are your thoughts on the gymnastics takeover?
I do not like the idea of the FIG taking control over parkour, but I also know that it is something inevitable, and if it's going to happen, I think it's best for people who know what parkour is to be involved so that it's done in the best possible way.
What about shoes? I know you're into your kicks. What are you training in these days, and what are your freshest kicks outside of parkour?
I am training with the Sobakov from Adidas and Puma Breaker Knit. Outside of parkour I love Alexander Wang, Yohi Yamamoto, Sacai, and Undercover.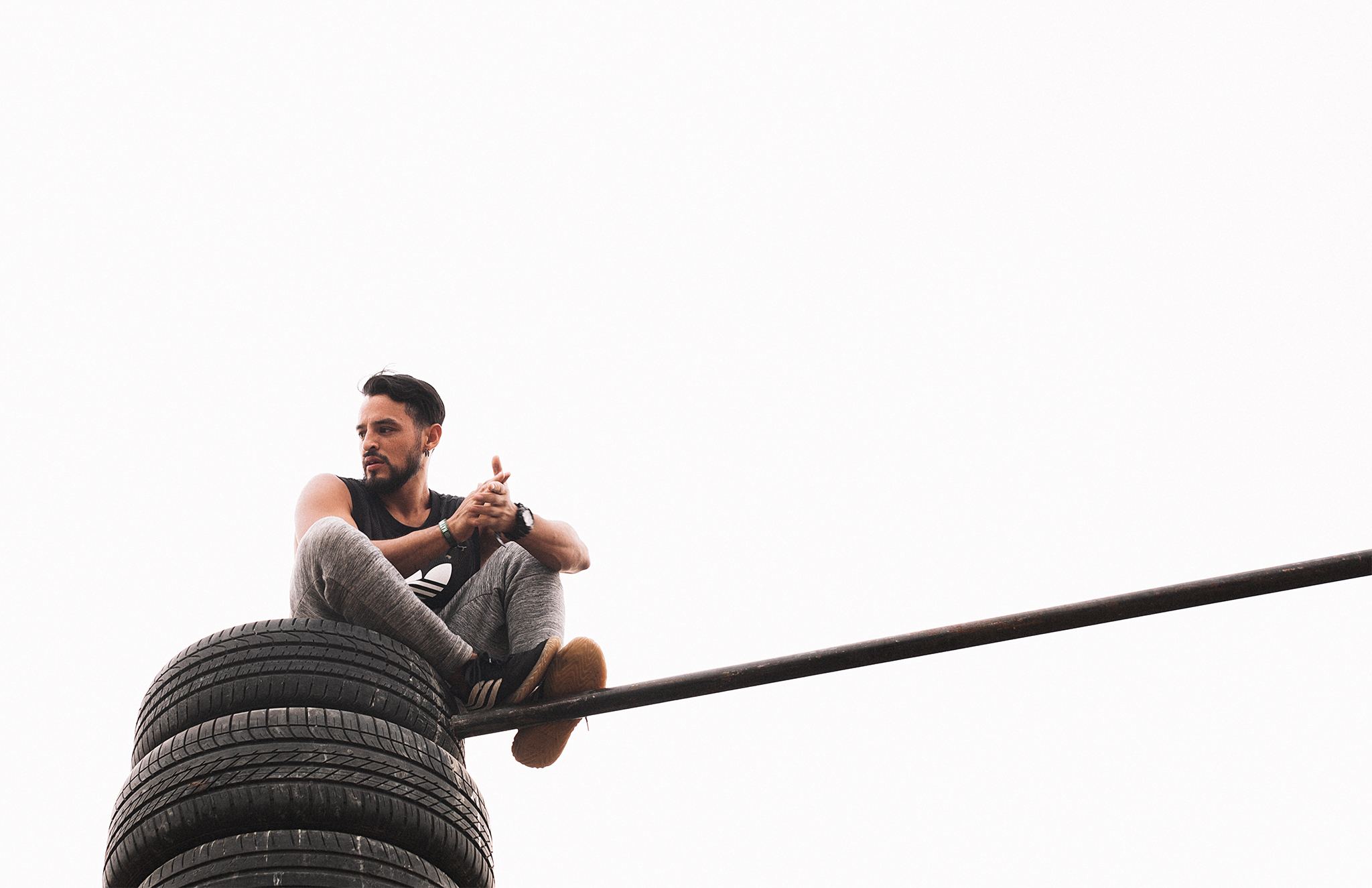 If you could do anything with parkour or what you have learned from it, what would it be?
Well, I dedicate my entire life to what I enjoy. That's why I work in parkour and stunts. I think that's what it's about — to enjoy life doing what you like.
If you could change one thing about the world, what would it be?
I would like for everybody to be conscious about what happens to the environment. Pollution is a huge problem— it's very prevalent and advancing, so it is definitely something that I would like to change.
Actually, there are many things that are not good in the world, but I think that for the moment, this is the most prevalent.
Photo © Andrew Obeneder
Follow Mau Wow on Instagram.
Follow Andrew Obenreder on YouTube, Instagram, Twitter, and his website.
Want more? Subscribe to help us create more stories like this one and to make sure that we're able to continue creating the content you love.