Update: In the days following the Throwdown at the Playground Competition, Facebook threads from competitors have surfaced which cite numerous technical issues with the way the competition was planned and executed.  In the face of harsh criticism, Urban Evolution Baltimore's staff has done an exceptional job of listening, and have made it clear that they are making every effort to improve over the course of future competitions. At the event itself, every single member of the staff was extremely professional and exceedingly polite.  I have never felt more welcomed into a gym that I had never been to before. Especially by people I had never met. Many technical issues with the event appear to have stemmed from poor communication between staff, event organizers, and the athletes.  
Skill
From the minute we walked in the door-30 minutes late-athletes were throwing down. There was a broad range of skill levels training together in the space, but people managed to stay out of each other's way for the most part. Maybe it was due to the competitive nature of the event, but almost the whole time more people were training than standing around. Once the competition started, though, a planning issue immediately reared its head: Since everyone was already warmed up and had been training hard, the pre-set challenges for the Skill event were sometimes easier than the ones that athletes had been setting for themselves!
Due to varying difficulties and rule changes made mid-competition by the judges, the end of the 3 hour long Skills portion of the competition resulted in an unheard-of 6-way tie for First Place. After 2 more challenges, a 3-way tie still remained. These 3 remaining competitors agreed to a tie and split of the winnings and glory.
Mike Araujo (1st Place), Dylan Polin (1st Place), Frank Meija (1st Place)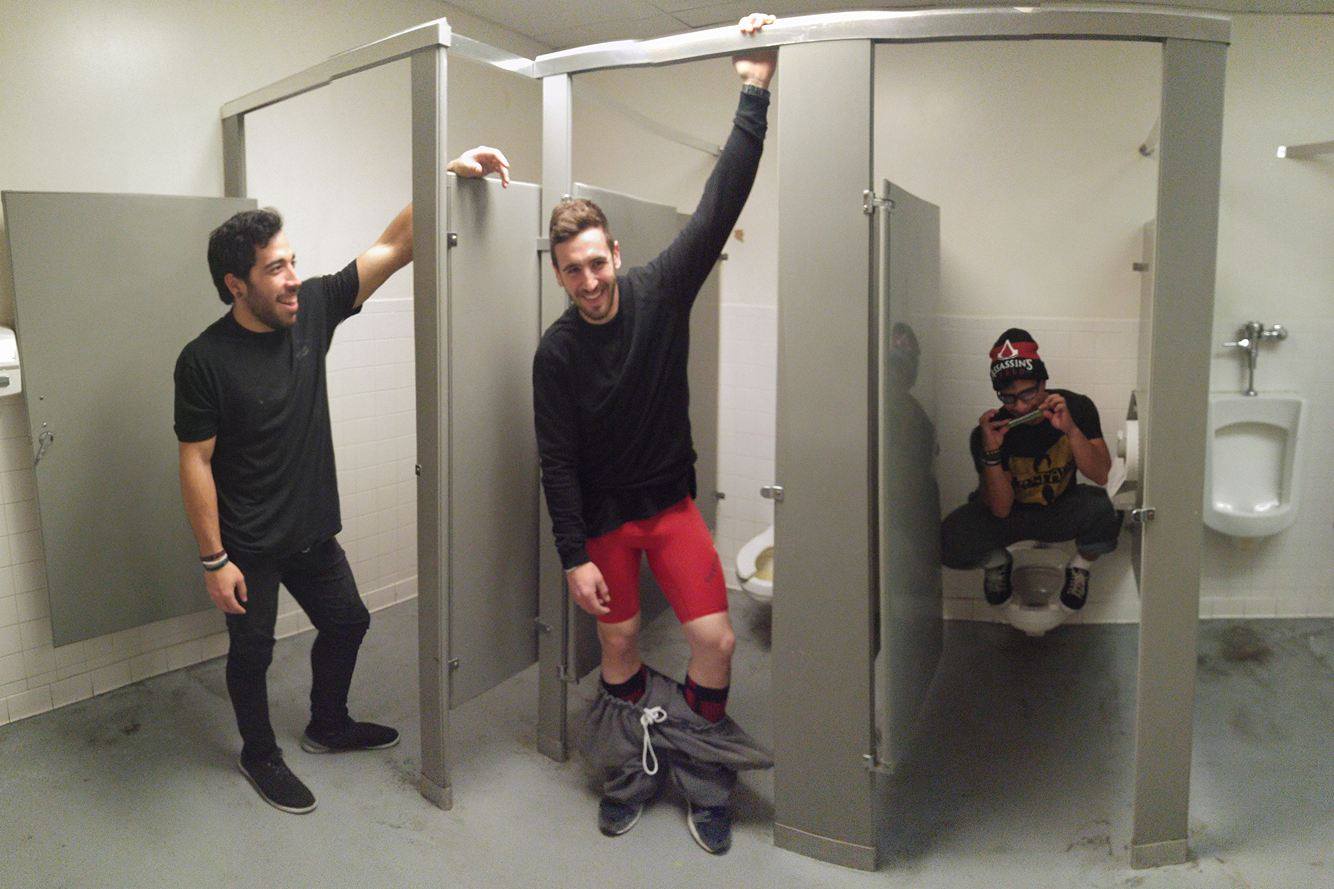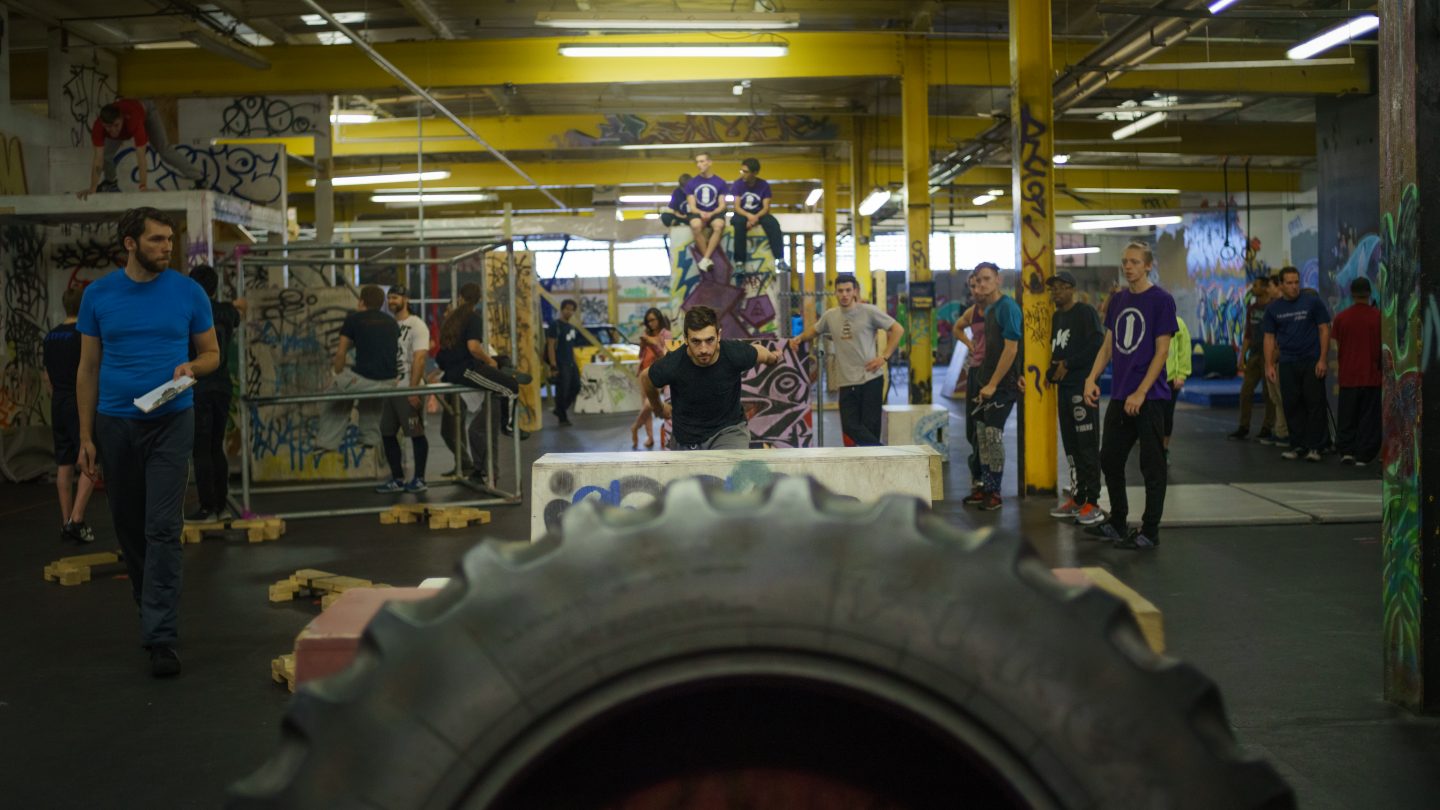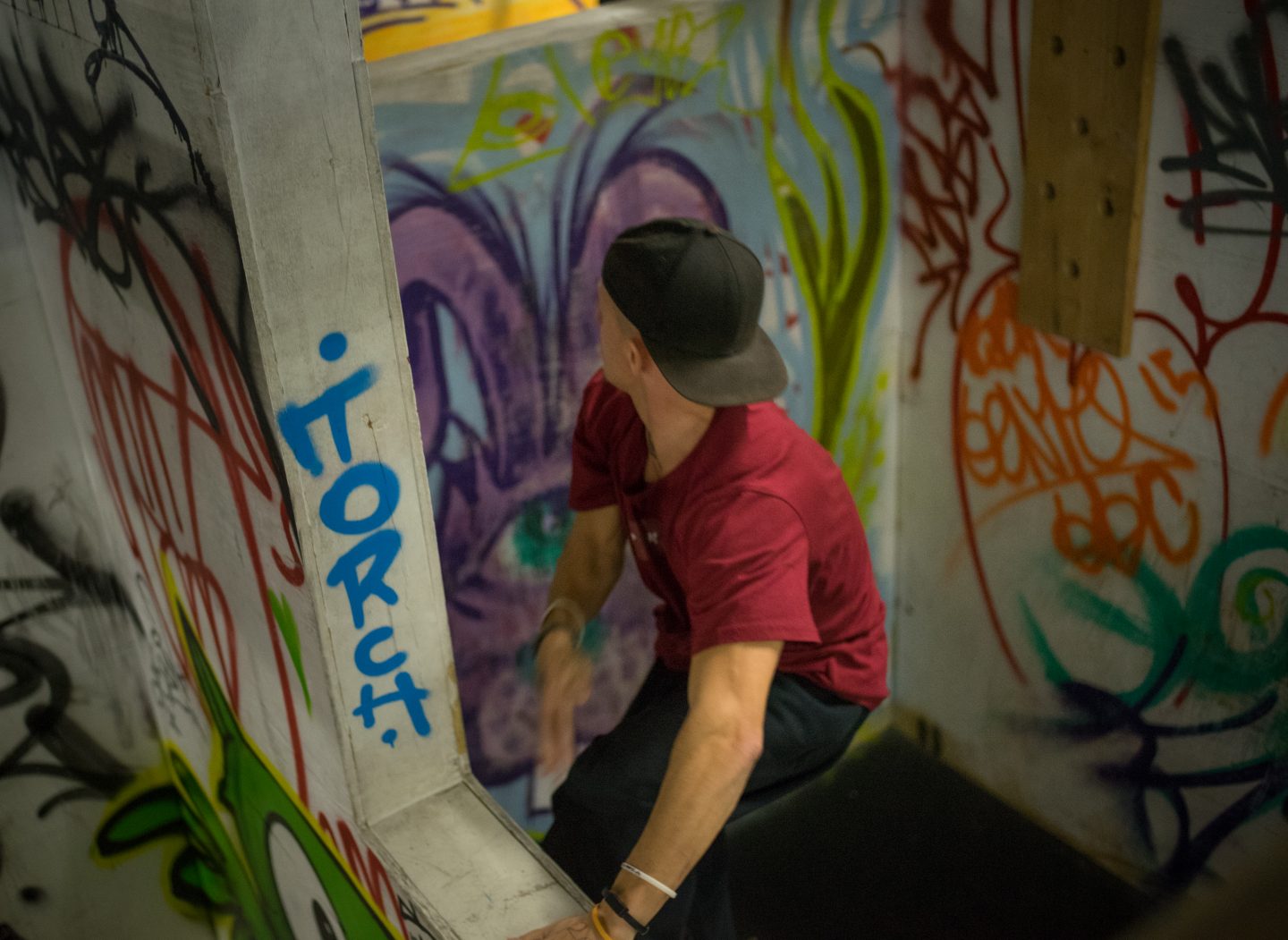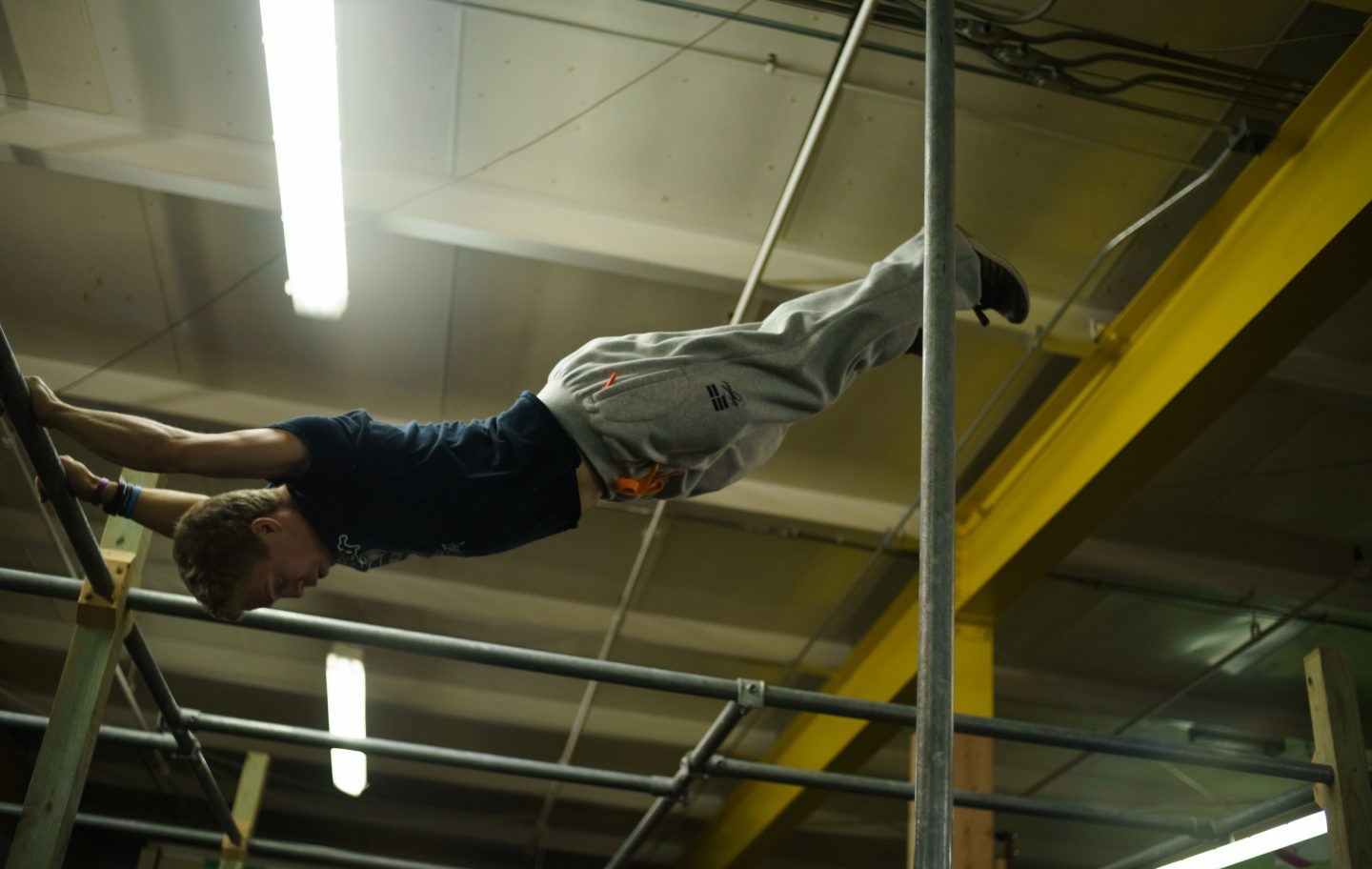 Freestyle
As the "Invite Only" portion of the competition, freestyle was something of a main event. With cash prizes for first place only, the competition was fierce.  In a new twist for parkour competitions or at least those that I've seen, athletes were given a chance to repeat their run for a chance to clean it up at the end of the first round.  The jury of public opinion is still out on that decision but it definitely had an impact on the final results.
At the end of the Freestyle competition, Omar Zaki was the competitor on top.  A longtime Freerunning athlete, it was Zaki's first victory in a freestyle competition.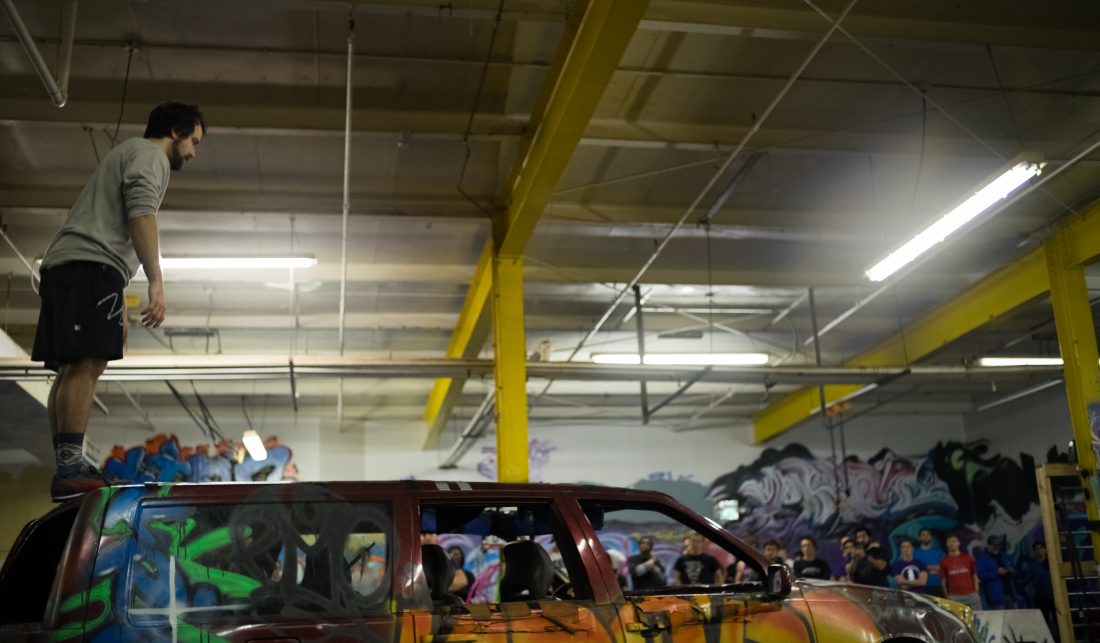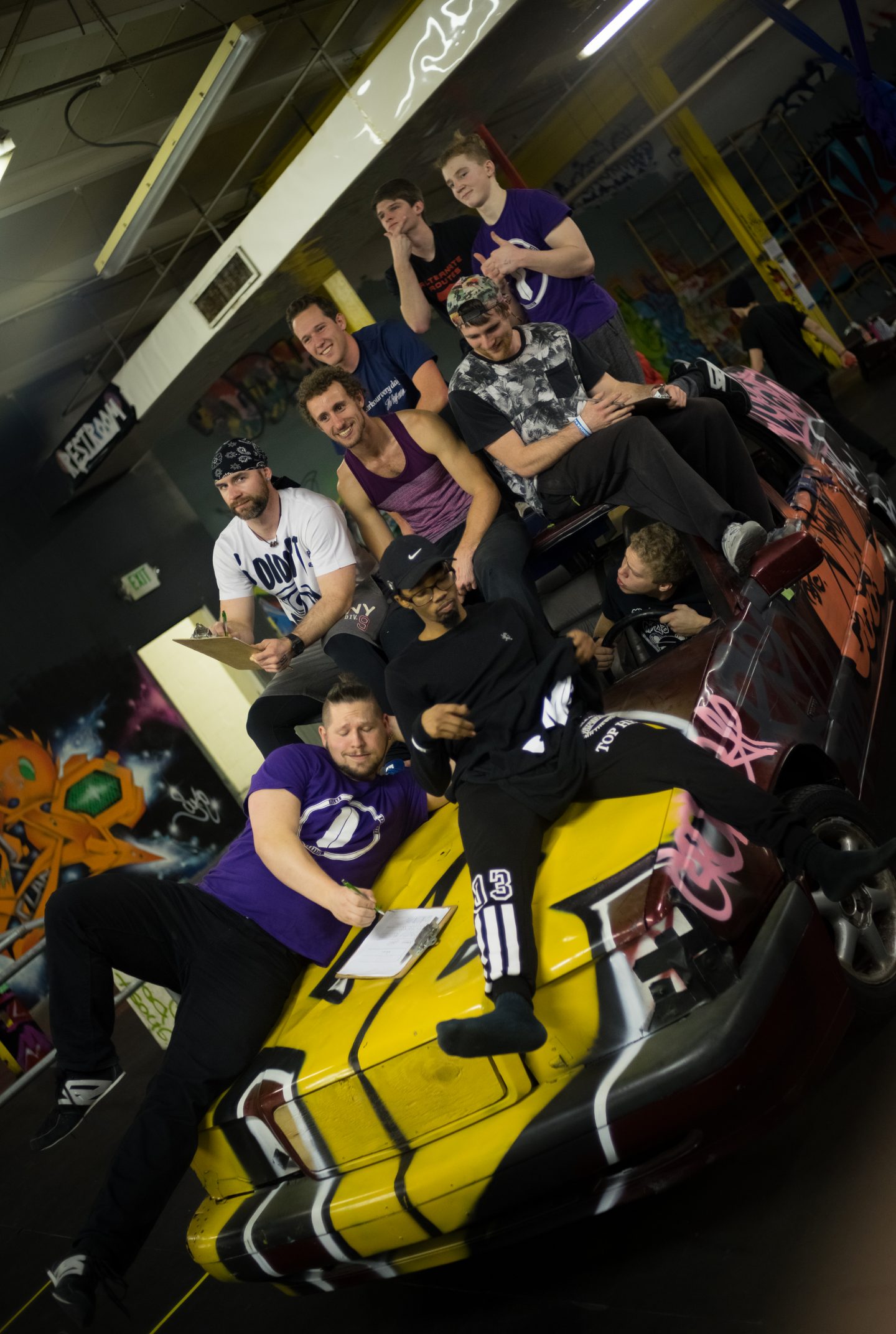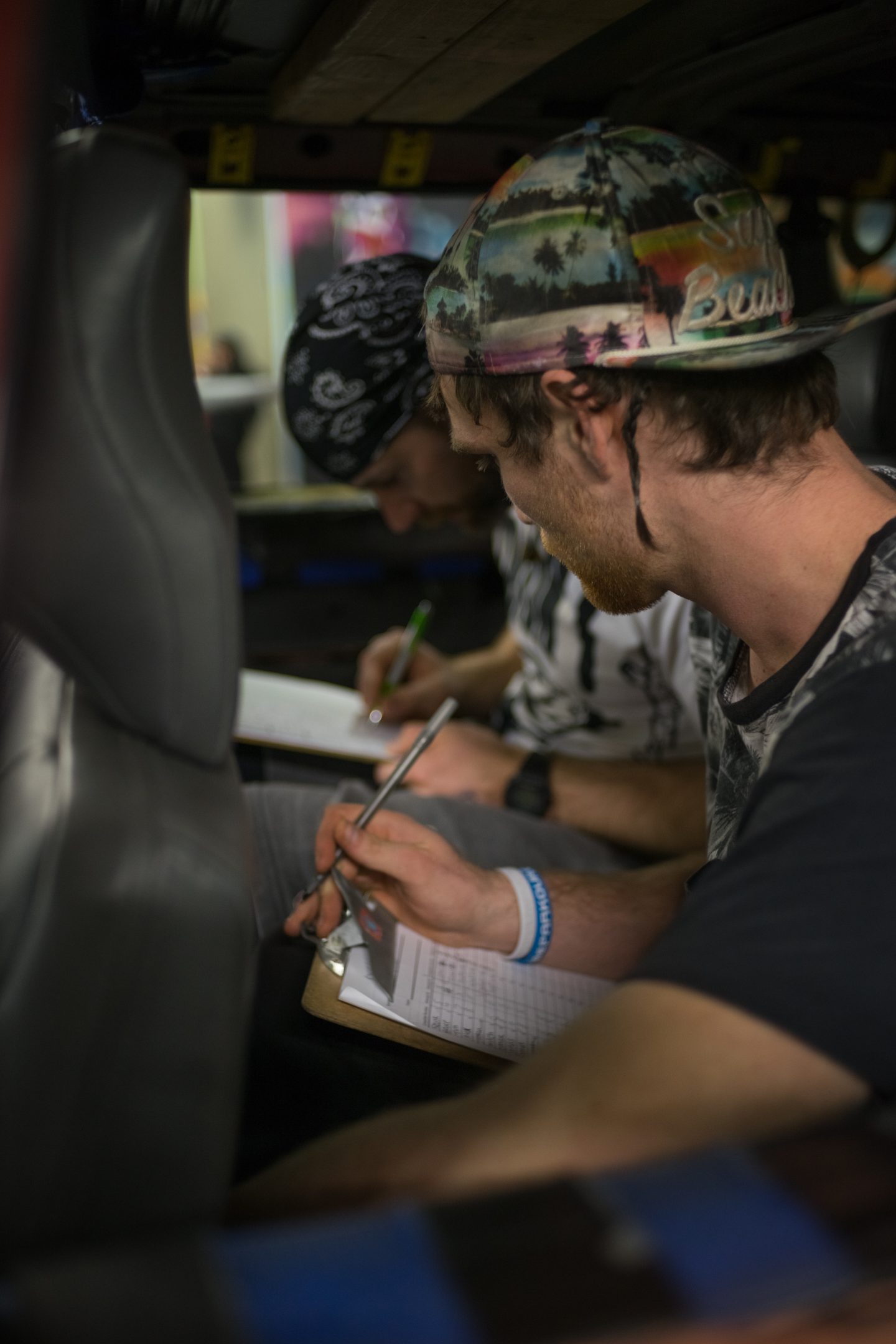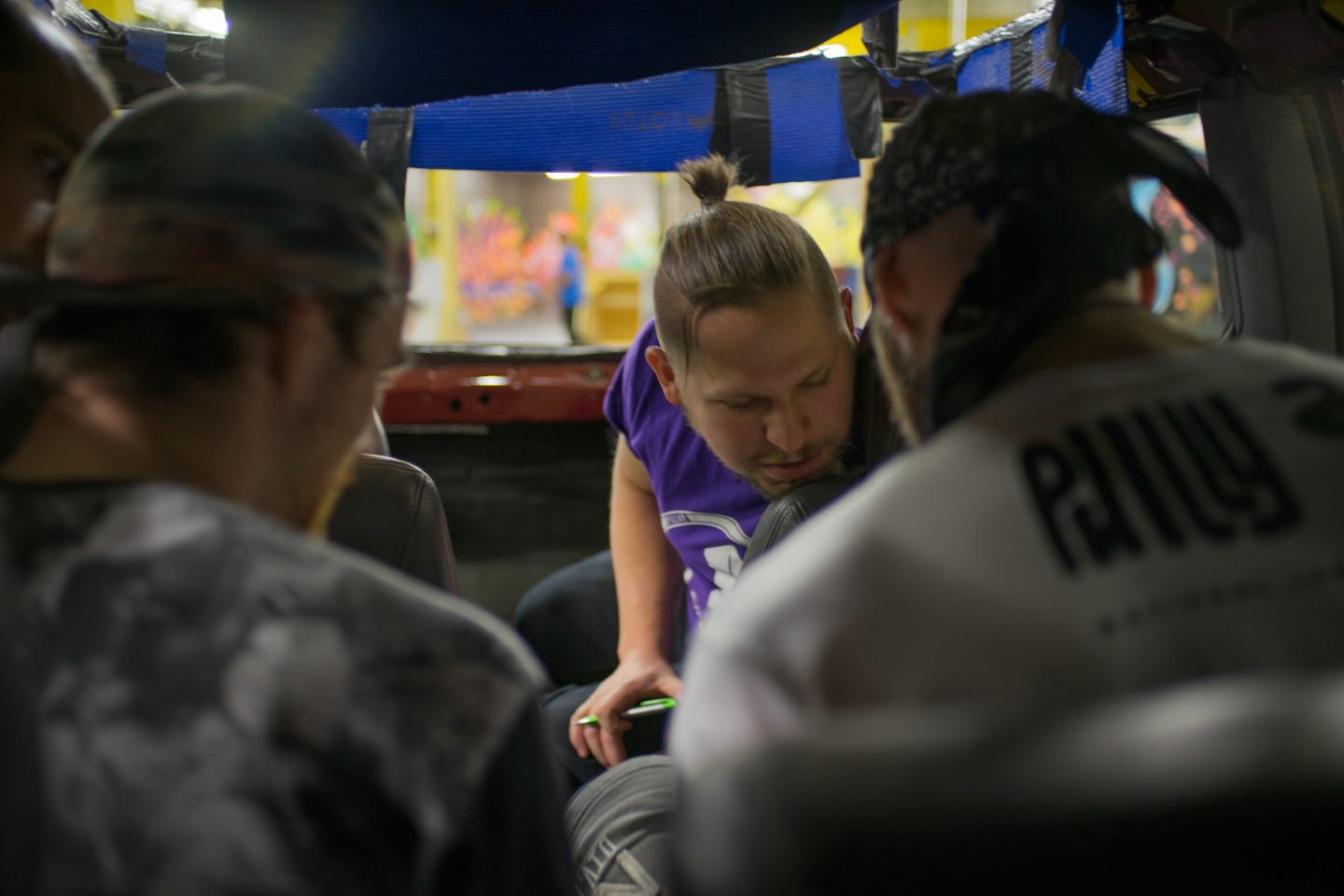 Speed
In spite of questionable design for the first course and a lack of clarity on the rules, speed ended up going down relatively smoothly. The 2-course formats were "Touch all the points in any order" and a more traditional "Point A to Point B". Don't get me wrong, I understand what people are trying to do when they go with less traditional, and more open speed course formats. The problem with these designs is often that they are striving to accomplish a goal that is achievable with a well designed "A to B" style course.
I have never seen a different format, including my own attempts, executed well at all. Maybe this is a sign that people, and especially event organizers, need to take course-design as a discipline much more seriously. Maybe it's a sign that we haven't done enough well thought out experimentation yet, I'm not sure. Regardless, it certainly is food for thought.
Because of the higher buy-in of the event, every place on the podium for speed received a cash prize. As for the podiums themselves: 1st Stephen Callendar of Pillar Parkour (Left), 2nd Barrett Schneider of Enso Movement (Bottom Right), 3rd Daniel Sorbello of Ventus Movement (Second Picture).
Coming in 4th place was Pillar Parkour Athlete Alex Allison; due to a judging error, he was initially announced as the 3rd place winner. In an exceptional move to resolve the issue, Urban Evolution decided to pay both Allison and Sorbello for the 3rd place podium spot; rather than recanting and withdrawing Allison from the running.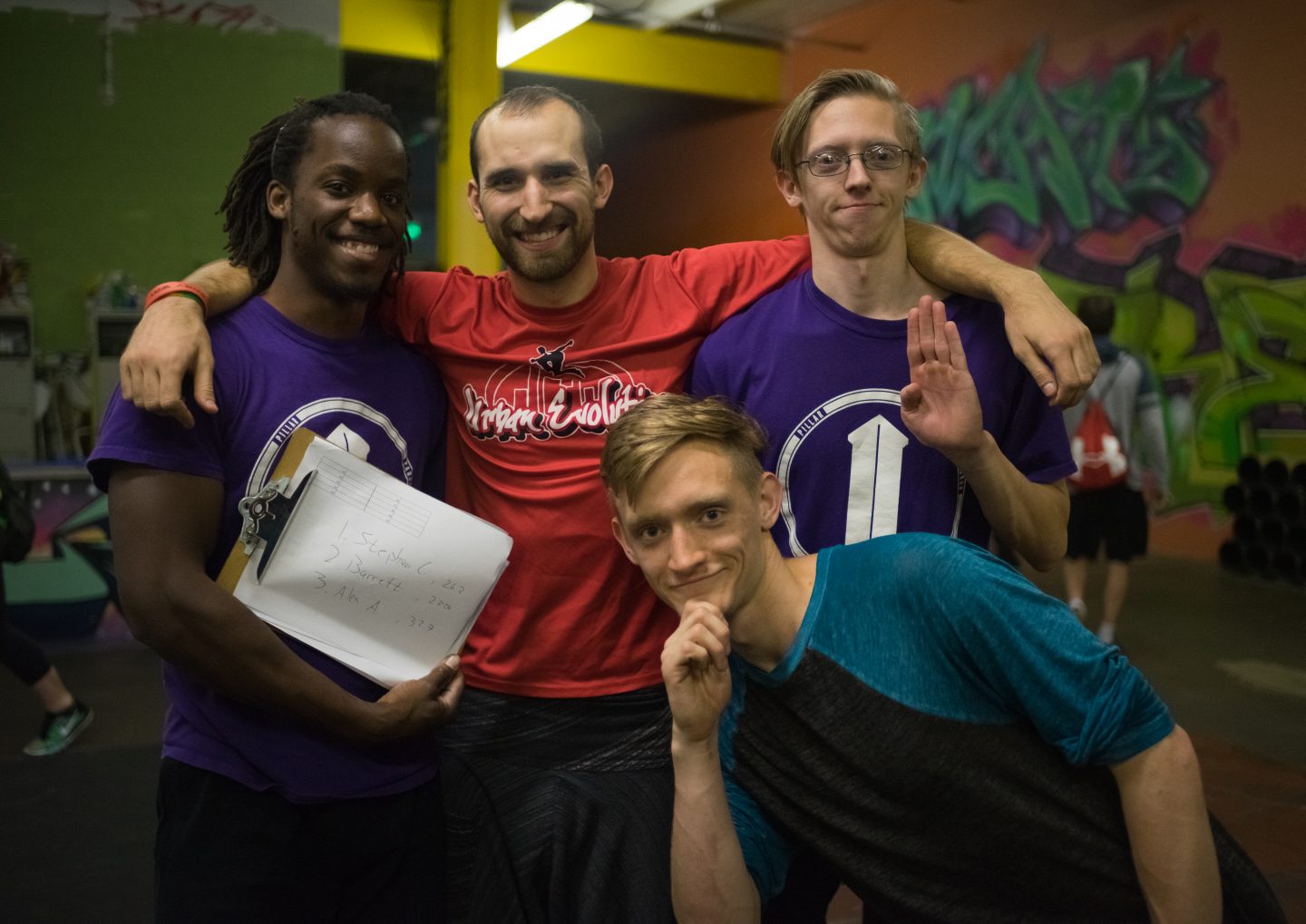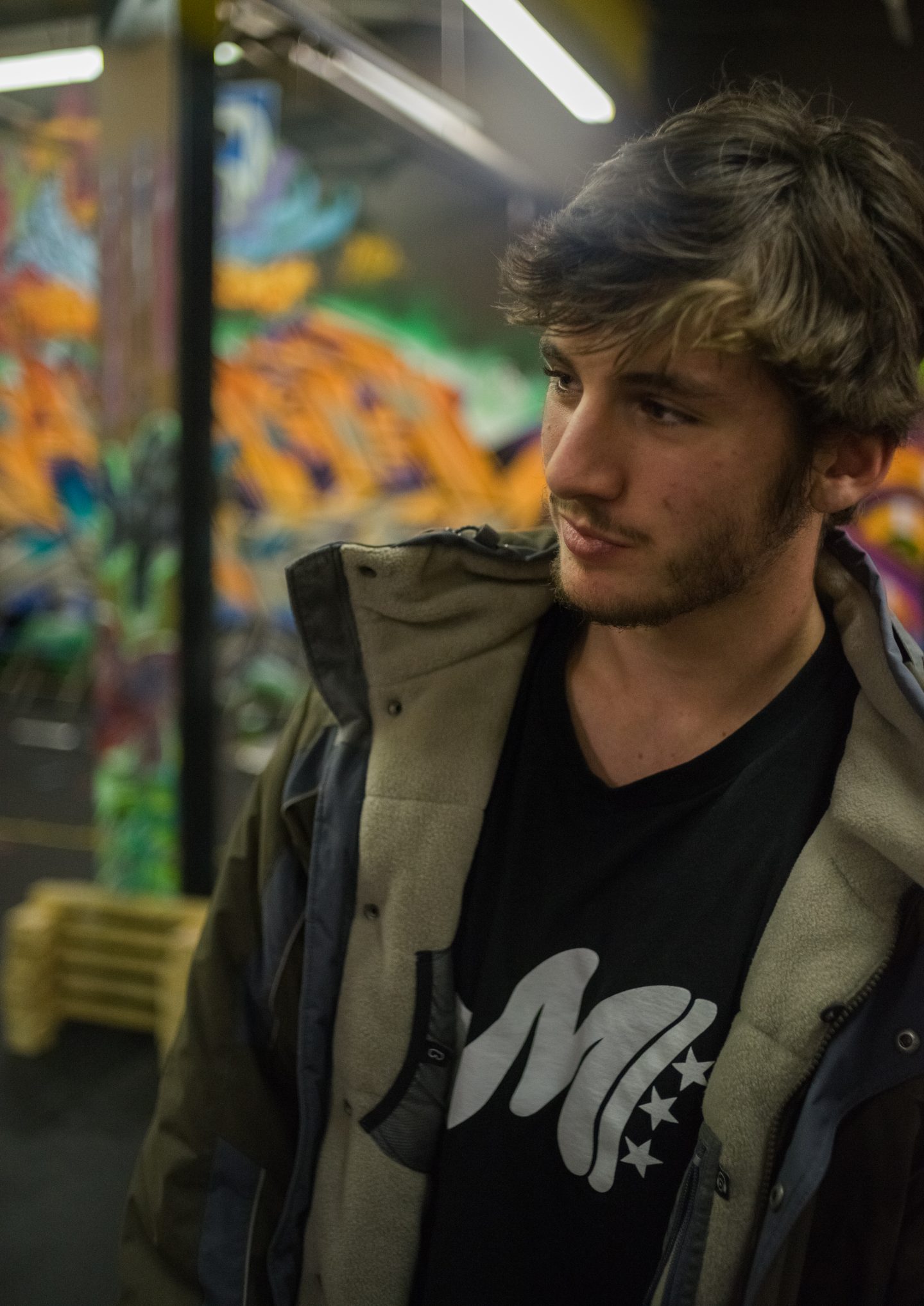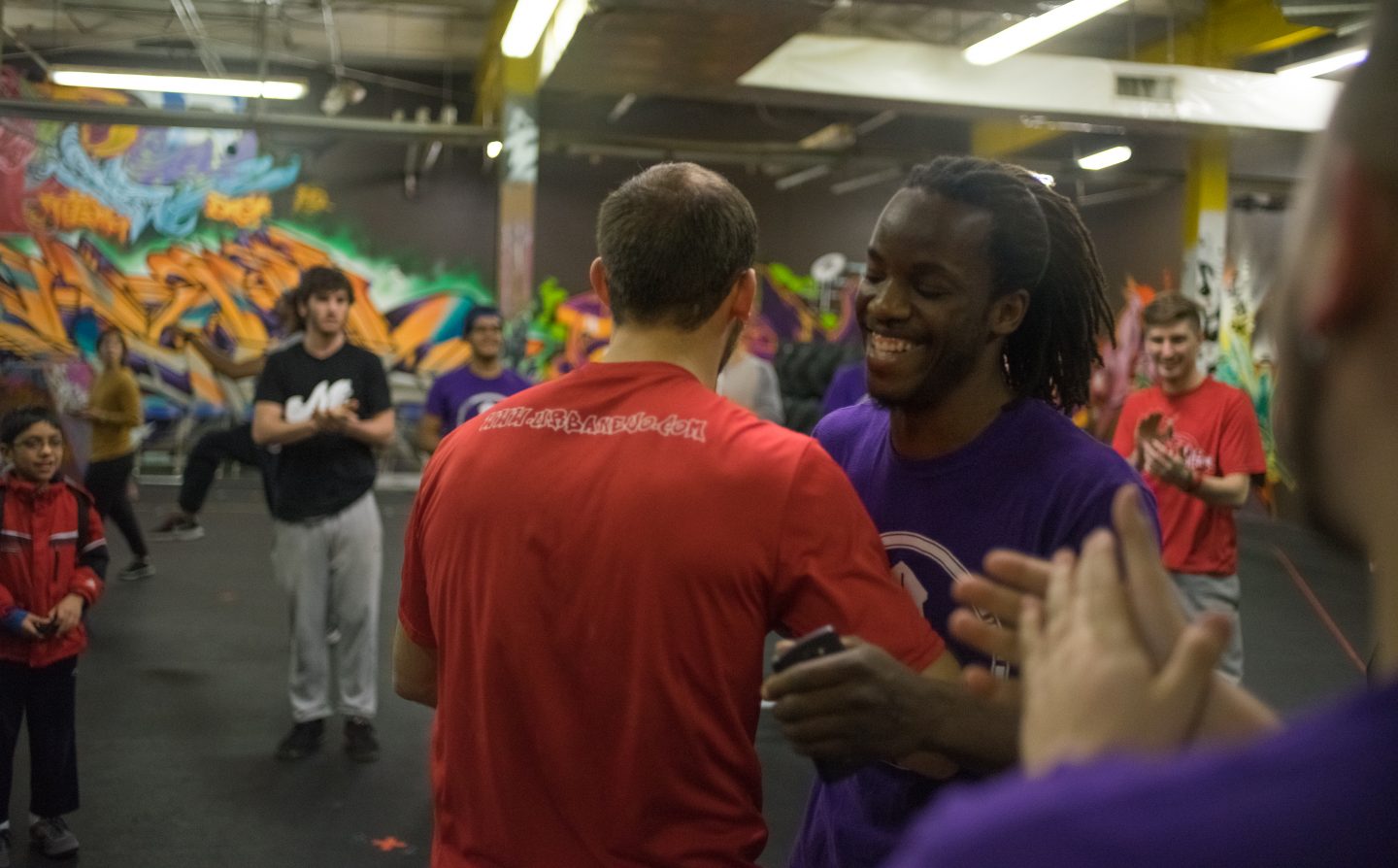 As I said at the beginning of this article, I was immediately impressed by what an inclusive environment Urban Evolution created for the duration of the event.
My honest opinion is that many of the errors resulting in complaints about this event stem from UEB's desire to make the event inclusive and welcoming to everyone. Regardless of the reasons, I hope that more event organizers and participants going forward will make an effort to engage in an open and honest discussion about what they're doing, how it went, and why.
The parkour community simply does not have room for petty infighting, or large institutions who are above community accountability and feedback.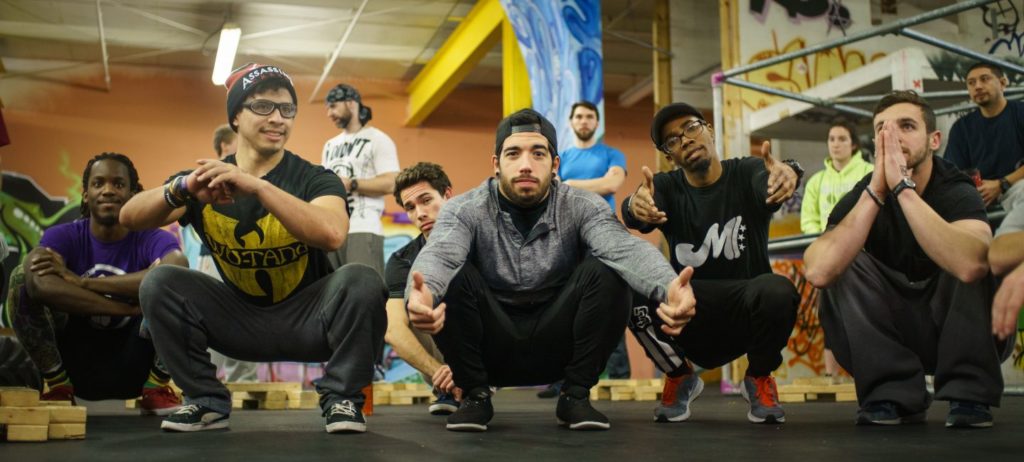 Photos © Sean Endres
Follow Sean Endres on Instagram and his website.
Want more? Subscribe to help us create more stories like this one and to make sure that we're able to continue creating the content you love.